If you're looking for the best SaaS marketing automation tools to help you grow your business, we have the list for you. We've rounded up 12 different SaaS marketing automation tools that will help you automate all of your business's marketing efforts.
What is Marketing Automation?
---
Marketing automation is a segment of the software world that automates handling and executing repetitive marketing tasks for SaaS companies. This can include everything from email newsletters to social media posts. You can also use it for lead generation, contact management, analytics tracking, reporting and much more!
The goal of marketing automation is to streamline your marketing processes so you can focus on other areas of your business without sacrificing sales or results!
These tools work best when combined with other services like CRM or customer relationship management systems which help keep track of customers and prospects in one place so it's easier for marketers to send personalized offers based on behavior analytics gathered over time about those individuals' needs preferences etcetera.
Marketing Automation Tools ToC
Marketo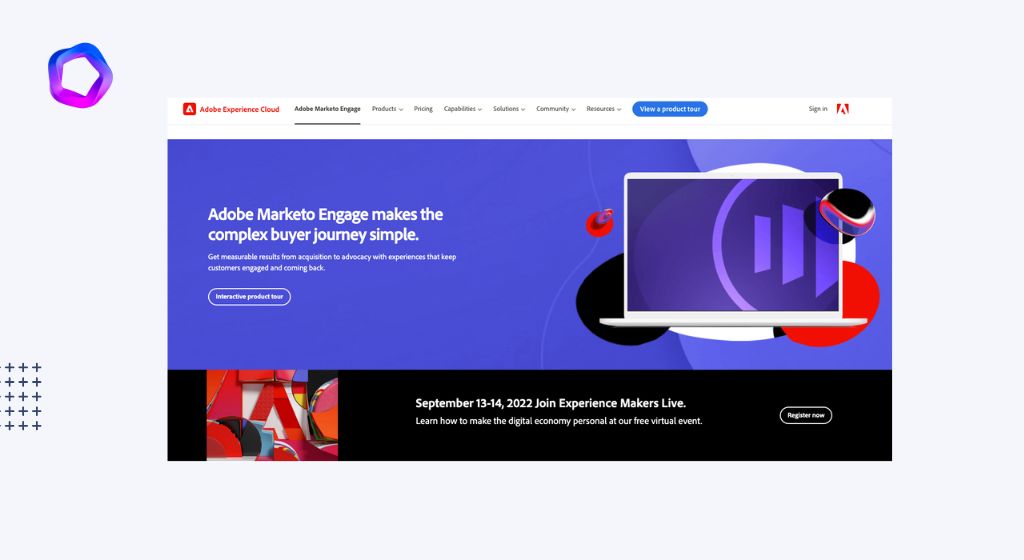 Marketo is the go-to marketing automation platform for numerous reasons, including its flexibility and ease of use. It's no surprise that Marketo has over 5,000 customers and manages over $1 billion in revenue.
You can expect to identify your most engaged customers, develop relationships with them and increase customer retention with Marketo's features that include email marketing, lead management, event marketing and revenue analysis.
Marketo has a free trial for you to get started then offers various plans based on your business needs. If you're interested in learning more about what plans are right for you as well as current pricing information, request a demo or contact Marketo directly.
HubSpot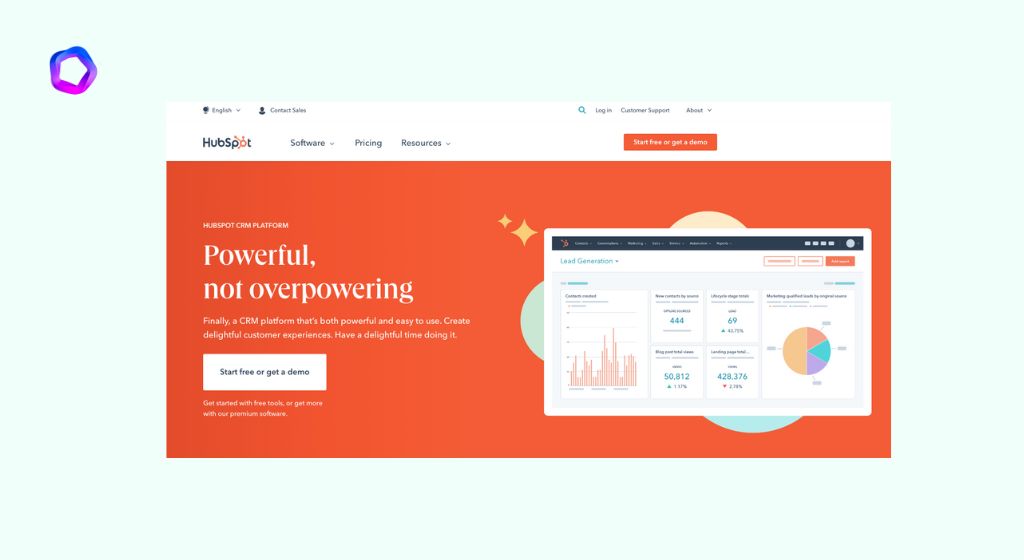 HubSpot is a marketing automation tool that can unite your team and empower your small business. It's the first of its kind in the space, allowing you to generate lead-gen content automatically based on potential customers' behaviors and interactions with your site.
You can also use HubSpot for easy email marketing, sales automation, and customer service that changes how you interact with potential customers. With all these features, there will be little time left for doing anything other than growing your business and tell everyone about it!
HootSuite
HootSuite is a social media management platform that enables companies and marketers to collaborate on social media activities from one dashboard. The platform allows users to schedule posts and manage multiple social networks, including Twitter, Facebook, Google+ Page and LinkedIn.
Some notable features include:
GetResponse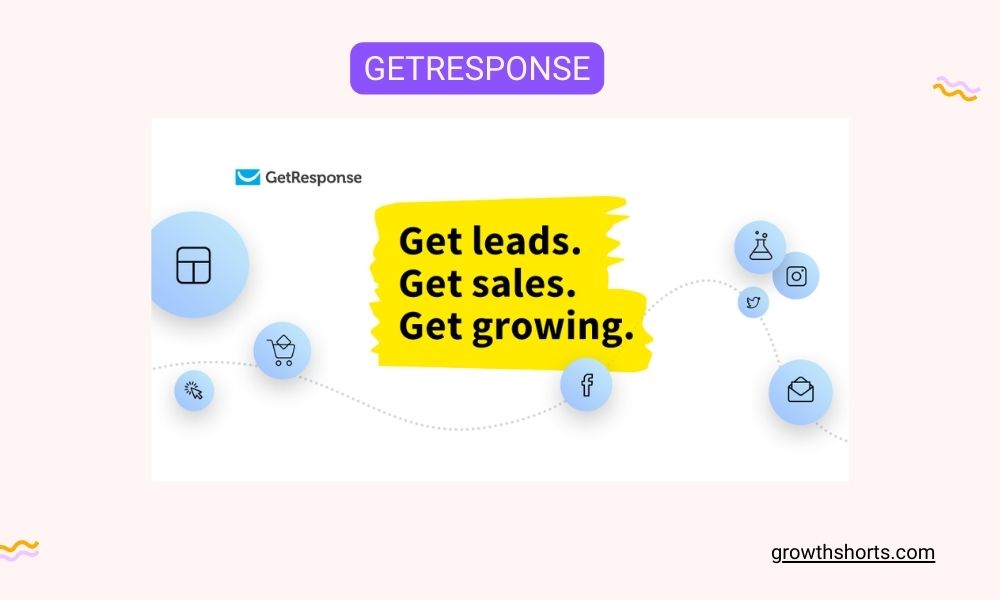 GetResponse is an email marketing automation tool that helps you build contact lists, create beautiful emails and newsletters, and automate customer journeys.
It offers a huge number of templates for email newsletters. GetResponse also comes with a free landing page creator, webinar tools, banner ads, live chat features (on paid plans), A/B testing functionality, and more.
It's easy to sign up for GetResponse using your email address. The service integrates with several platforms including Shopify and WordPress. Pricing starts at $15 per month for 1,000 subscribers or $450 per year (billed annually).
GetResponse offers four pricing plans: Basic ($15/month), Plus ($49/month), Professional ($99/month) and Max ($1,199 per month).
Optimizely
Optimizely is a testing and personalization platform that allows you to grow your business more efficiently by delivering the best possible experiences to your customers, based on their behaviors. Optimizely uses A/B tests, multivariate testing, and split URL tests to help you optimize every step of the customer journey.
Optimizely allows you to:
Hotjar
Want to know how users interact with your website and what they do on it? Hotjar is a great tool for tracking user behavior. It is an all-in-one analytics and feedback tool that provides heatmaps, visitor recordings, conversion funnels, form analysis, A/B testing, plus more so you can analyze user behavior on your website.
Most importantly it helps you understand the customer journey and make data-driven decisions to improve UX.
Hotjar offers both free and paid plans with a range of pricing and features. You can get up to 3 websites per account at no cost or choose one of their paid plans depending on how many websites you need to track as well as sites' traffic limits per month.
Captivate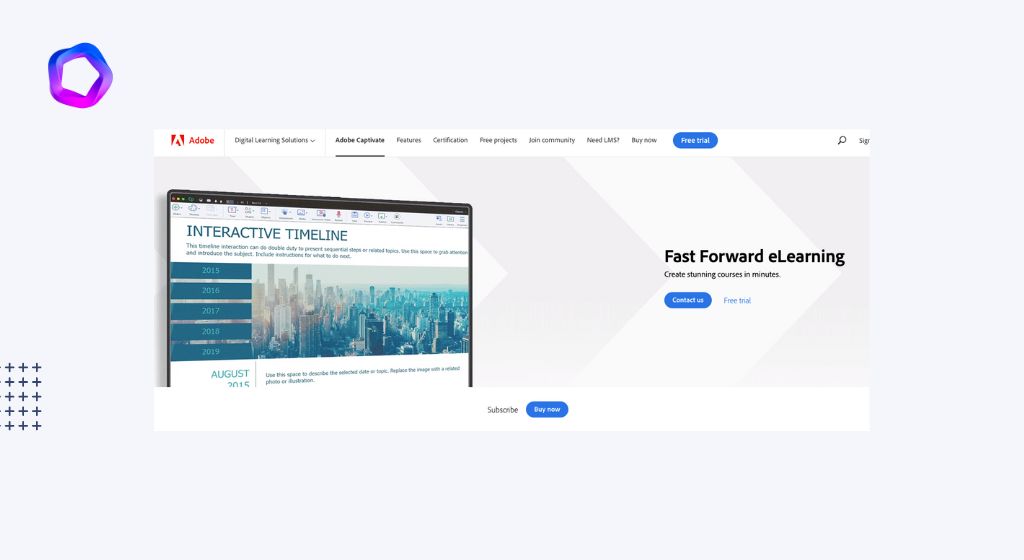 Next on our list is Captivate, an intuitive and accessible tool that allows you to share your screen recorded webinars with the click of a button. The platform also offers a variety of features that allow you to easily create slides and add text and images, as well as screen record your computer.
Captivate is frequently used by companies looking for an easy-to-use alternative to Wistia. Users upload their screen recording videos directly into the app, where they can edit videos before sharing them.
This SaaS marketing automation tool allows users to make their videos interactive by adding calls-to-action (CTAs) and links, which help drive conversions.
One example of how its used: Use Captivate to host online webinars for sales teams who are struggling with inbound leads. Screen record your video so people can 'attend' from anywhere in the world, then create CTAs at key points throughout your video so viewers will stay engaged until the end!
Mixpanel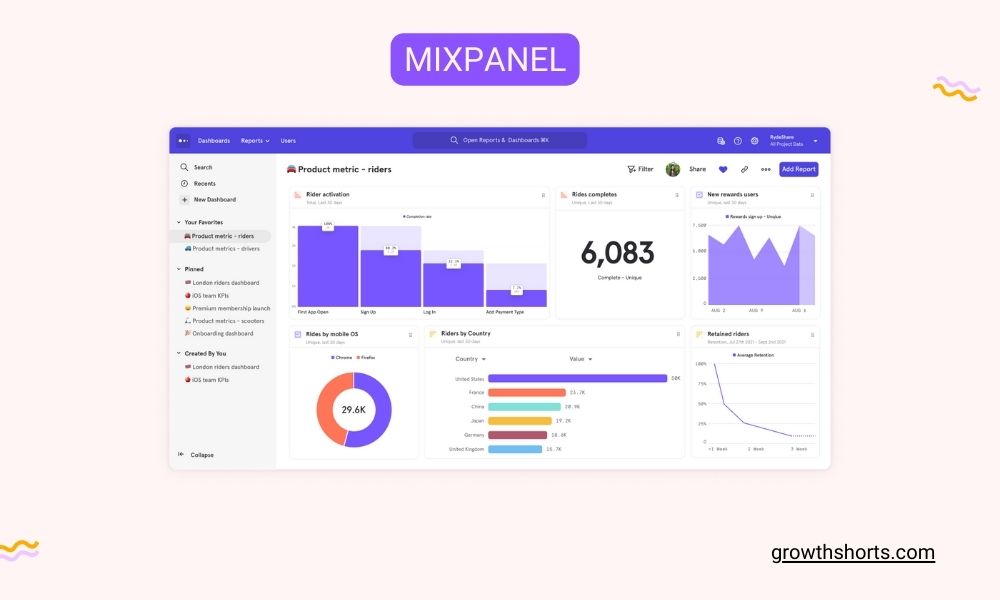 Mixpanel is a business intelligence platform that helps companies track the performance of their applications. The tool provides businesses' product, engineering and marketing teams with powerful analytics on how users interact with their product. Mixpanel's analytics API gives companies the flexibility to track what they need, when they need it.
ConvertKit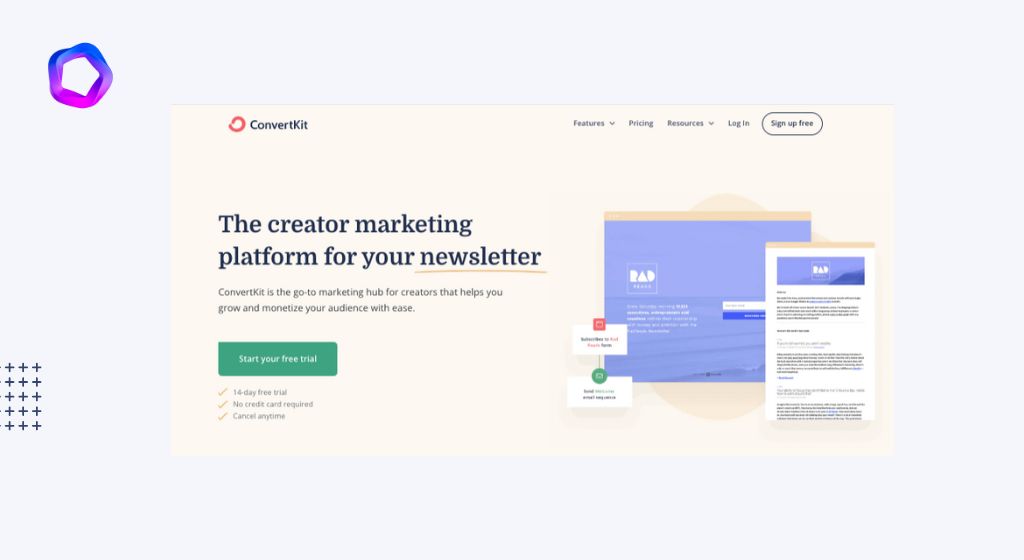 ConvertKit is an email marketing service for bloggers, podcasters and content creators. It has a simple drag-and-drop editor that makes it easy to create beautiful emails and opt-in forms.
The best part about ConvertKit – its visual automation builder. You can easily setup automatic emails your subscribers get when they optin to your list or trigger a segment with custom rules.
Here are some of the features:
KickoffLabs
KickoffLabs is a tool for building landing pages, running contests and building referral programs so you can grow your email list.
KickoffLabs allows you to create a basic landing page (although they do require that you sign-up with an email address) in minutes. You can then customize the page using pre-built templates or by adding various drag and drop elements. KickoffLabs also integrates with Zapier and other apps so that you can build automated workflows for your leads.
MailChimp
MailChimp is a self-service marketing platform that offers you all the tools you need to create and automate a professional email campaign. It has features that allow you to:
Drip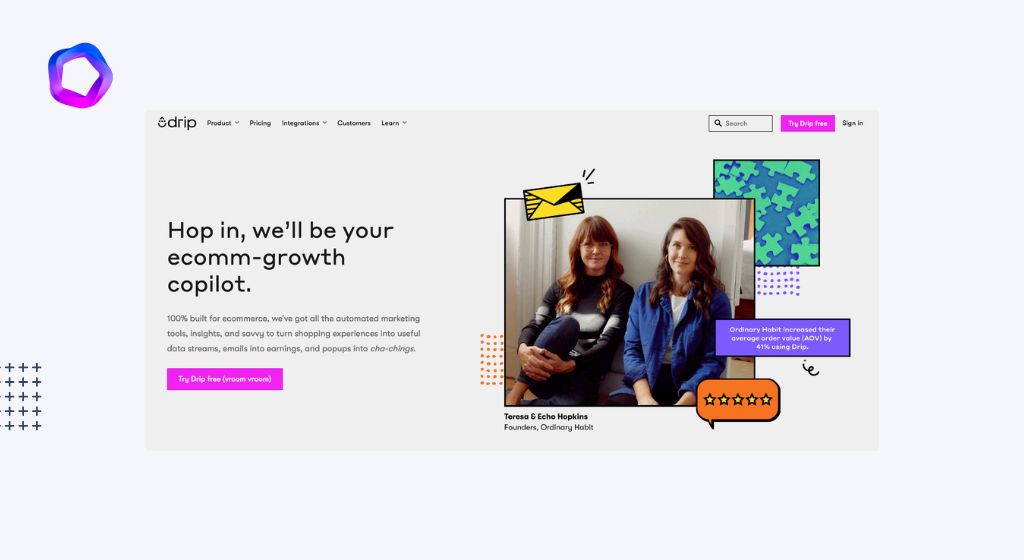 Drip is an email marketing automation platform that allows you to leverage a variety of triggers and actions to send the right messages at the right time. In addition to being able to create personalized emails, Drip also provides features like dynamic content, automated workflows, lead scoring, and segmentation—allowing you to personalize your marketing for every stage of your sales funnel.
If you don't have a huge list (or if you do have a huge list and want more efficient tools for tagging and moving contacts between lists) then Drip is definitely one worth looking into.