We've compiled a list of all the best growth hacking tools out there, so you can stop wasting time searching for them and start using them right away.
As a growth marketer, you're tasked with driving traffic to your business, converting those visitors into customers, and finding new ways to make more revenue from every interaction. It's a tough job, but the opportunity to experiment and constantly learn makes it a worthwhile endeavor.
But how do you choose what tools are worth your time? With so many software options out there, it can be overwhelming trying to find the right one for your business. We've put together a list of the 42 best growth hacking tools that will help you get more traffic to your site, increase your conversion rates, improve LTV, and hit all the KPIs you're tasked with improving.
Hey there! We're so glad you're here.
If you're new to growth hacking, we have an ultimate guide that will help you get started. We've included templates and resources for each step of the process, so don't forget to check it out. Happy growing!
Growth Hacking Tools ToC
Recommended Growth Hacking Tools
---
Expandi.io
This powerful tool lets you automate your LinkedIn marketing. Based on the traits of your ideal client, you may automatically check profiles, invite people, or send messages. Expandi makes it easy to find new contacts with similar skills and experience, who work at your target companies.
Zapier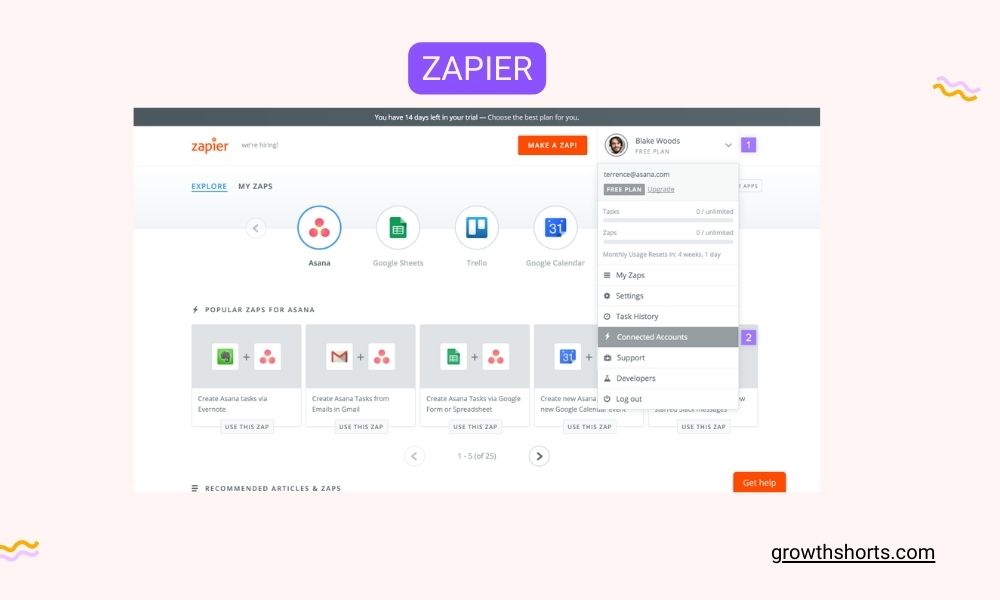 Marketing automation is a must-have for every growth marketer. But what if you could automate even more of your work?
Zapier is a platform that links more than 1,000 marketing tools with one another to produce effective automation. You can automatically record all your Typeform respondents in your Mailchimp account, or you can place all your favorite Pocket articles directly on your WordPress website via Airtable – all with just one click!
Growth hacking is one of the most important skills for marketers and entrepreneurs because it allows them to get so much more done in less time. Thanks to Zapier, you can automate even more tasks in your business and make life easier for yourself.
I had to include Zapier in our list of growth hacking tools because of this.
Airtable
If you've ever used Google Spreadsheets or Excel, you know how great they are for organizing your data. But Airtable takes that idea and runs with it—it's like a database, but with the simplicity of spreadsheet and desktop software.
Airtable is a great place to keep track of things without having to switch between multiple programs or services. For example, if you're working on a project, you can create a CRM in Airtable that allows your team members to update their progress as they go along. Or if you're managing a marketing campaign, you can create a Kanban board where team members can post tasks as they complete them.
If you want to integrate Airtable with other tools and services like Zapier (which is what I tend to do), then this app could be just what your business needs!
Phantombuster
If you're looking for a tool that will help you automate your social media channels, Phantombuster is an excellent choice.
With all the growth hacking techniques that have gained popularity recently, this tool has really become my top choice. And that's Phantombuster.
For LinkedIn, Twitter, Instagram, Facebook, Pinterest, Zapier, Medium, Quora, and other platforms, Phantombuster offers more than 200 code-free automation and data extraction tools.
Each tool in Phantom Buster can be used individually or combined with others to create full workflows. For example, you can automate lead generation on LinkedIn, be noticed by Instagram users, hire developers from GitHub, receive followers from your competitor's Twitter followers, or acquire the Instagram accounts of every restaurant in a particular area.
Use Phantom Buster on your social media channels to automate the following:
UsabilityHub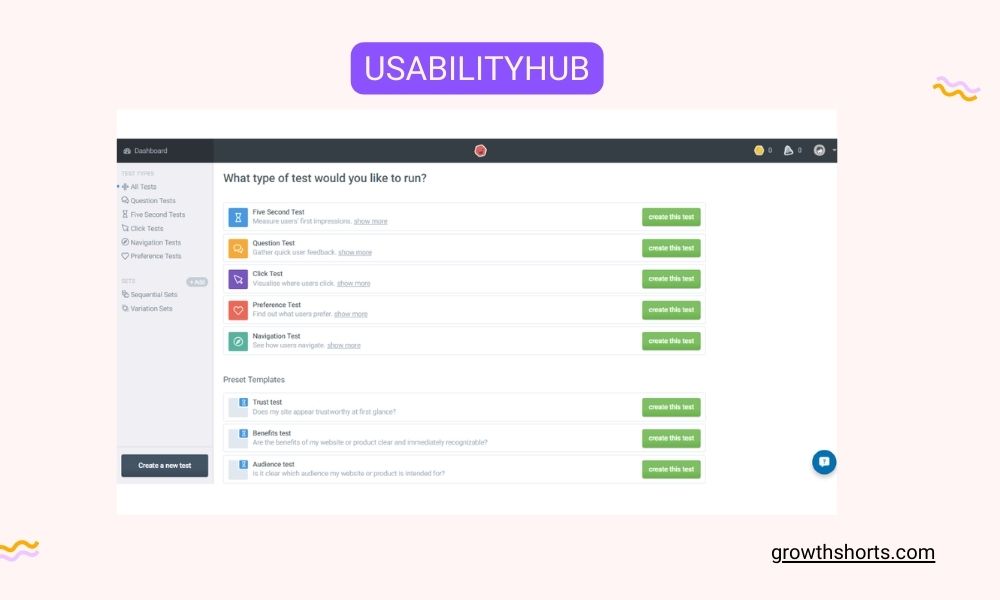 UsabilityHub is a great tool to get feedback from your colleagues on new designs for UX and UI. By using 5-second tests or preference surveys, you can create straightforward quizzes that are perfect for evaluating how user-friendly your new or existing designs are.
The tests are designed in a way that makes them easy to use even for non-experts. The interface is clear and easy to understand, the process is quick and you can see the results instantly.
You can also invite colleagues from different departments or even from other companies if you want to get more insights into how well your product is performing.
Customer IO
You know what's better than a newsletter? A newsletter that knows you!
Customer IO is an email automation tool that helps you send targeted messages to users based on how they've interacted with your website.It serves as a tool for mailing newsletters as well.
With an interface that's simple and beautiful, Customer IO is a flexible and easy-to-implement solution for data-driven startups and SMBs. Because of its versatility, beautiful design, and ease of use, it has become popular with startups. With it, you can build really detailed funnels.
Iterable
Iterable is like a personal assistant for your marketing automation.
It's great for folks who aren't well-versed in the world of tech, but who want to make sure their campaigns are working and are reaching the right people.
Iterable offers an easy way to set up an automation flow that can be used for a variety of different functions, including email campaigns, SMS messages, cross-channel insights, and workflow automation.
One of Iterable's biggest strengths is its clean drag-and-drop interface. This makes it easy to create automated flows without having to worry about coding or other technical aspects—you just set up your workflow and let Iterable do its thing!
Iterable also makes it easy to personalize your messages based on the recipient's interests or location. You can segment your customer base into groups based on what makes sense for your business—for example, if you're selling beer glasses online then you may want to send some folks who live in New York City a message about what kind of glasses they should buy for beer tastings at local breweries.
Mixmax
Mixmax is a sales productivity tool that helps you close leads through email.
We know how important it is to have a smooth, effective workflow for your team. That's why we built Mixmax to integrate with Gmail and help you track opens, clicks, downloads, and RSVPs by person and message type—and then iterate on sequences to improve response rates.
Mixmax also gives you real-time notifications when people take action on your emails: for example, sales reps can see when a lead opens a message—which could be an ideal time to reach out to them. For sales leaders, integrating Mixmax with Salesforce allows you to monitor their team's performance and ensure that all accounts are up to date.
Growth Hacking Tools For Email Marketing
---
SendGrid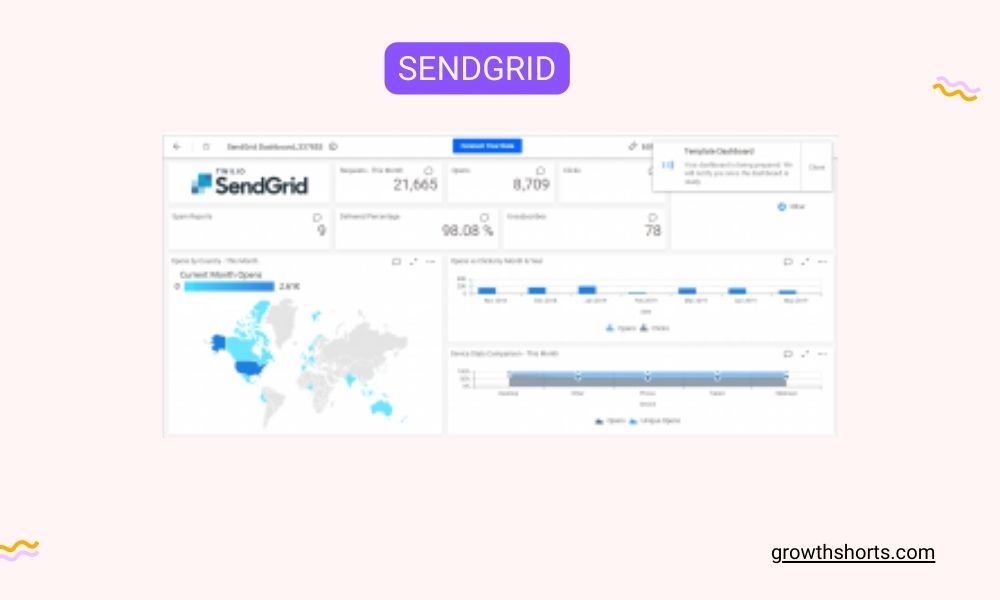 A well-known and trusted email marketing platform is SendGrid. Deliverability and scalability are its two main advantages:
– Deliverability: SendGrid provides domain authentication, compliance and deliverability coaching, and proactive ISP outreach. As a result, recipients of your emails are more likely to see them in their inboxes rather than in spam folders or firewalls.
– Scale: SendGrid's above-average deliverability improves email performance at scale.
Sendinblue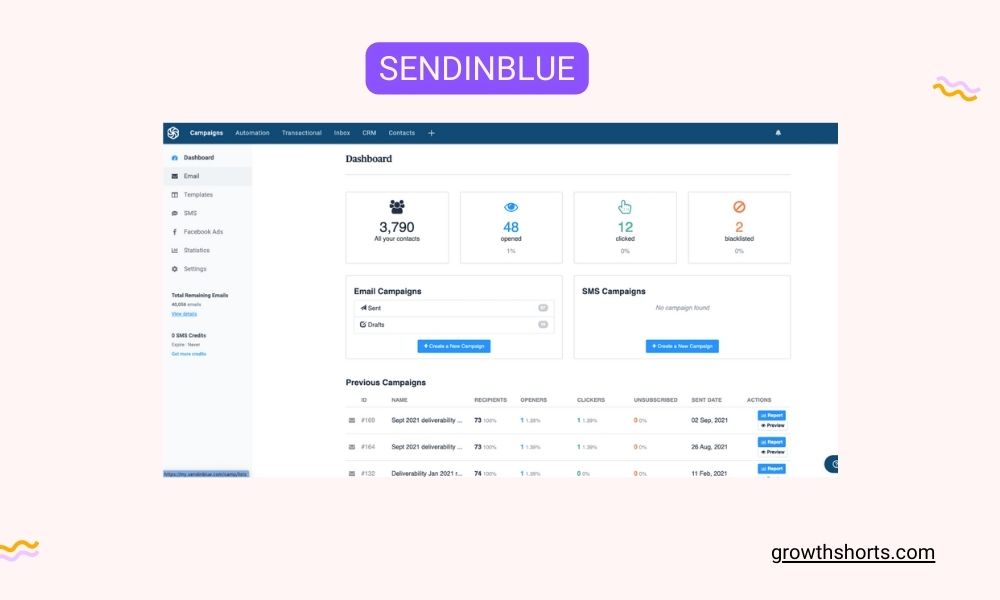 SendinBlue is a great tool for marketers to use when they want to grow their business. It has many features and is a great way to gain new customers.
One of the things that we love about SendinBlue is its ability to personalize emails. This can be done through CRM, segmentation, and marketing automation. With these features, you can customize your emails based on the needs of your customer which will help you increase your conversion rate!
Another feature of SendinBlue that we love is the enhancements it offers for landing pages, signup forms, Facebook ads, and retargeting. This allows you to create a more personalized experience for your customers which will help them feel more comfortable with purchasing from your company!
Finally, one of our favorite things about SendinBlue is that it offers agencies that can help with your email marketing campaigns as well as other aspects of marketing!
GetResponse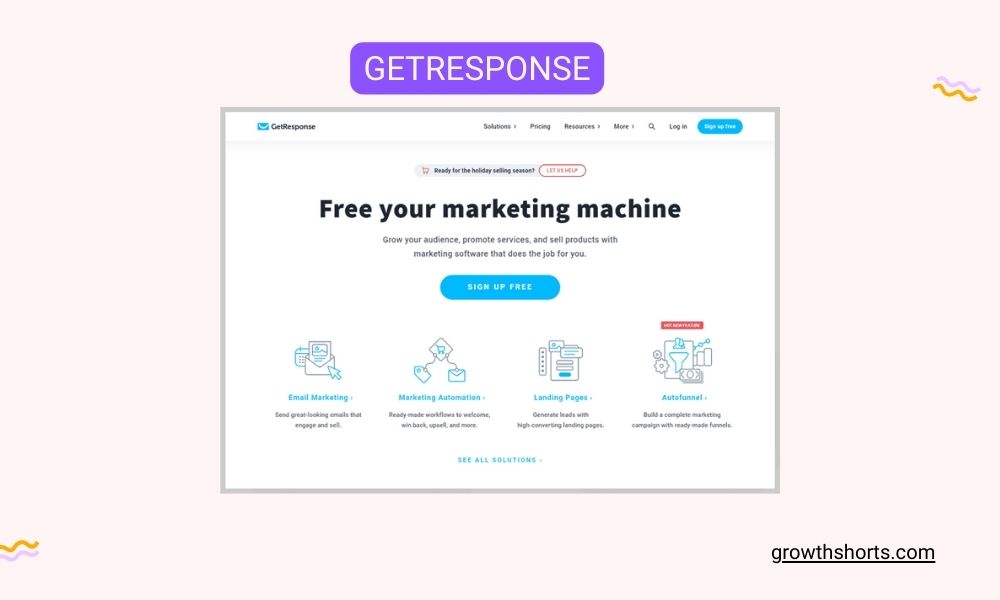 GetResponse is a marketing automation platform that has been helping businesses build and automate their marketing workflows since 1998.
The company's flagship product, Email marketing, is an all-in-one package that lets you send emails to your customers and track their behavior to improve your future campaigns.
With GetResponse's Conversion funnel feature, you can set up automated email workflow steps based on customer behavior, such as setting up an abandoned cart sequence when someone leaves their shopping cart without completing checkout.
GetResponse also offers Landing pages and signup forms for building landing pages quickly and easily. This lets you collect leads from your website visitors or sales pipeline in a matter of minutes. You can also use these tools to build webinars through which you can have your own webinar up and running in a jiffy!
Mailshake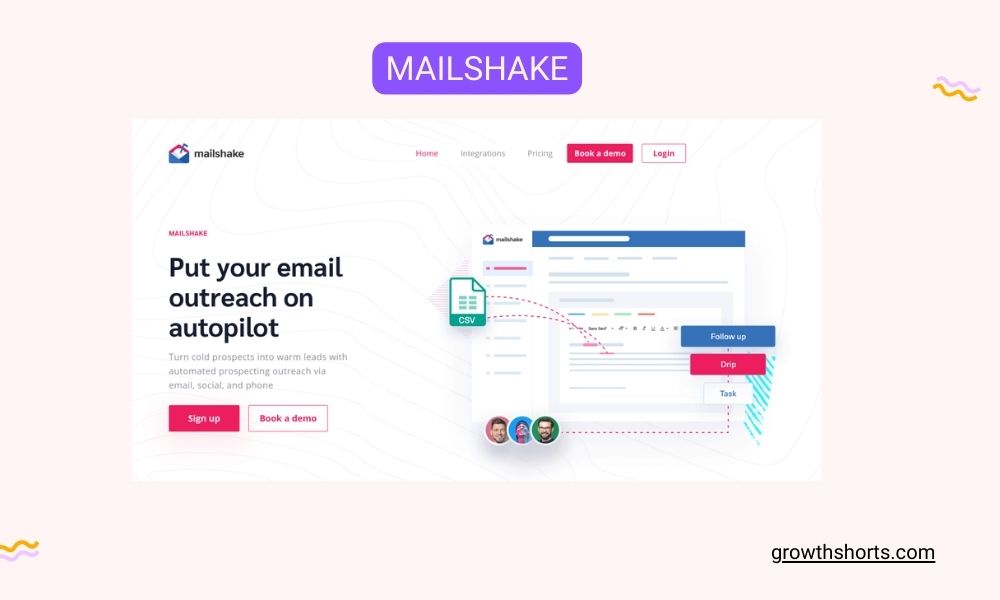 Mailshake is a great tool for email marketers. It's not an email marketing platform, but instead helps you send personalized cold emails at scale.
Besides its many email functions, Mailshake offers the option to connect through an integrated phone dialer or by engaging with prospects via social media.
Mailshake also guards against you spamming your own list. So if you try to send an email to an unsubscribed user, you will receive a warning.
Lemlist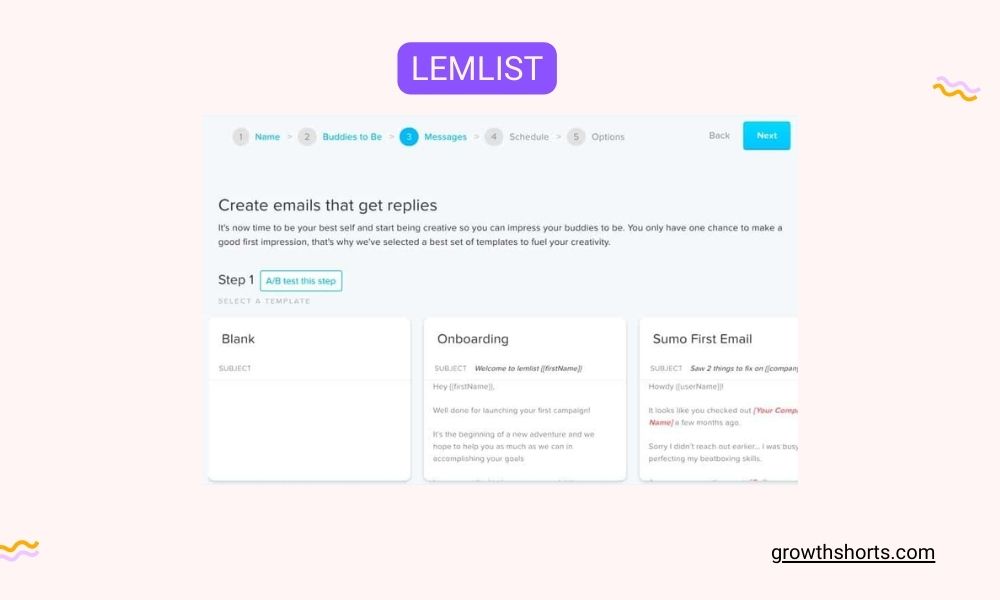 Email advertising isn't lifeless however it receives tougher with the aid of using the day, indeed. This is in particular proper for cold electronic mail campaigns. This is in which Lemlist is available and enables you to upload a much-wanted private contact in your emails.
With this tool, you may upload custom images, videos, and tags in no time. What's more, Lemlist additionally has a template series for outreach eventualities like sales, follow-ups, and back links generation.
You can choose from templates like:
Product launch
Sales campaign
Follow up sequence
Customer service
Moosend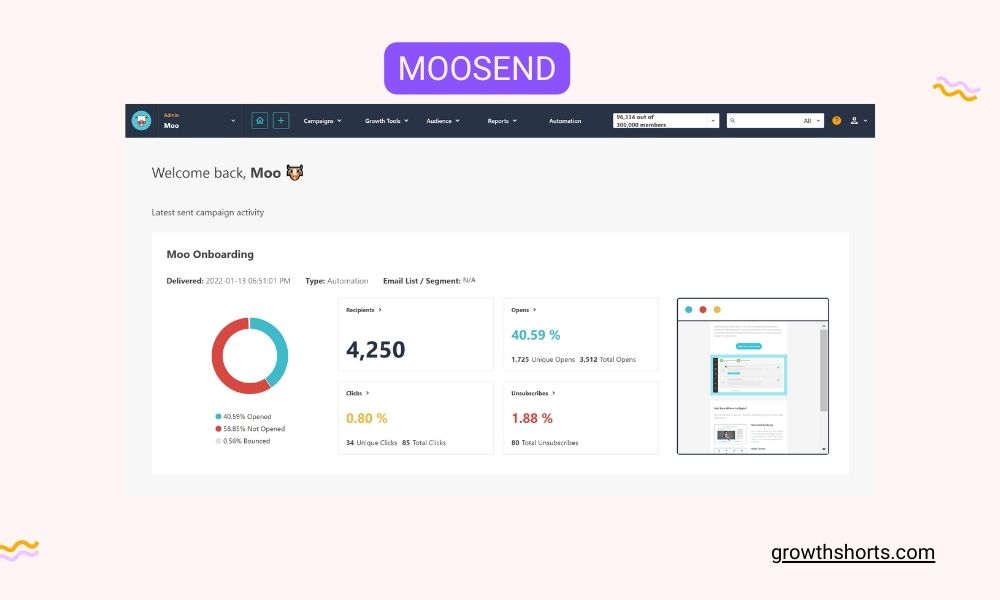 Moosend is an email marketing platform that combines affordability with quality. It's one of the less expensive e-mail advertising equipment withinside the marketplace proper now and, on the identical time, one of the maximum well-made structures you'll find.
Email advertising, landing pages, advertising automation – Moosend is a whole email advertising platform with many features. Most of its features are paintings in a drag-and-drop fashion and the platform is understood for its pleasant UI/UX.

Email marketing, landing pages, marketing automations – Moosend is a complete email marketing platform with many features. Most of its functions work in a drag-and-drop style and the platform is known for its friendly UI/UX.
Mailjet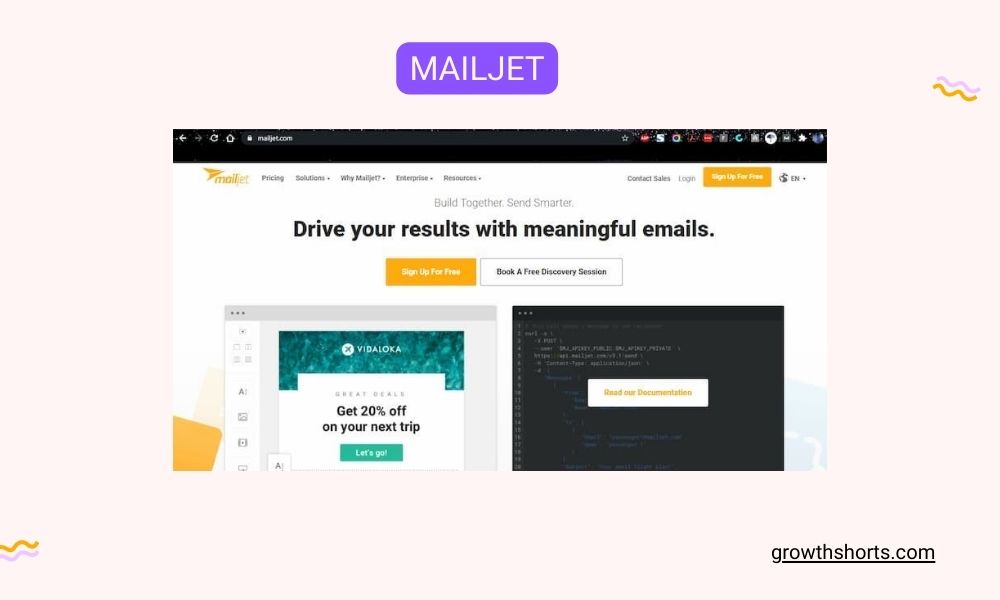 Sending emails is a part of everyday life. You need to send emails to your friends, family and customers. But as an online marketer or growth hacker, you will have to send a lot of emails. You require an email marketing tool because of this. For me, Mailjet is the best choice because they collaborate so well with Zapier and offer the possibility for simple, personal emails as well as well-designed newsletters.
I've tried all of the alternatives, including Sendgrid, AWeber, Customer.io, Mailshake, and of course Mailchimp. Due to its multichannel capabilities, I frequently chose Drip or ActiveCampaign for my clients if their budget was large enough.
Vero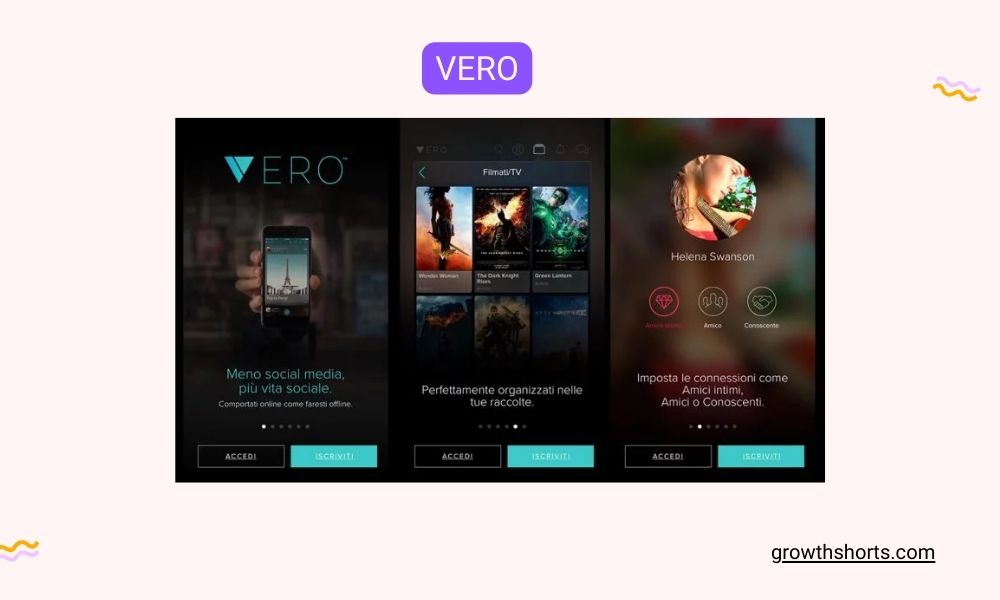 We love Vero as it facilitates you to send emails based on people's conduct to your website. For example, you may ship an email some hours or days after a person abandons their checkout cart. This is exquisite for increasing hackers who do not code!
Vero helps you:
Send highly-targeted emails with segments based on your contact's past behavior.
A/B test your emails.
Create automated, user-triggered email campaigns.
Mailchimp
If you're looking to grow your email list and engage with your audience, Mailchimp is the place to start.
Mailchimp has been one of the most famous electronic mail advertising gear for years, particularly with businesses who're simply getting commenced with listing buildings. Recently Mailchimp has incorporated extra advanced functions that make it a great addition to a Growth Hacker's toolkit. With its robust platform and suite of services, Mailchimp can help you send targeted emails based on website activity, get recommendations for optimal send-times based on past emails' performance, and segment your mailing lists so you don't overwhelm or bore your readers.
If you're ready to take your relationship with your customers from good to great, Mailchimp has the tools to help you do it!
AWeber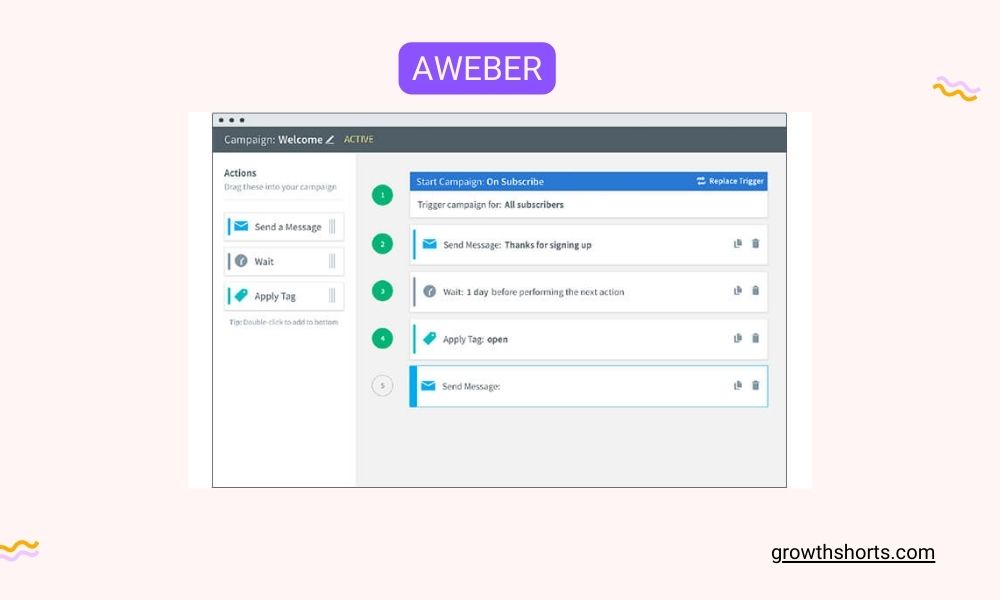 Over 120k small enterprises, bloggers, and business owners utilize Aweber, an innovative email marketing solution, globally. It's great for sending out newsletters and managing your email list. Here are 3 reasons why you should consider using it:
1. Over 600 templates that will speed-up your email creation process
AWeber has a library of over 600 templates for you to use in your emails! This means that you don't have to spend time creating your own from scratch each time, saving you hours of work.
2. Send a sequence of autoresponders to new signups
With Aweber, you can set up sequences of autoresponders so that when someone signs up for your newsletter, they get a series of emails over the following days or weeks. This is a great way to build rapport with new subscribers and make sure they know exactly what they're getting into when they sign up for your newsletter!
3. Access key metrics about your emails' performance
With Aweber, you have access to all sorts of data about how well your campaign is doing! You can see things like open rates or click-through rates (CTRs) for each message sent through AWeber
Sendwithus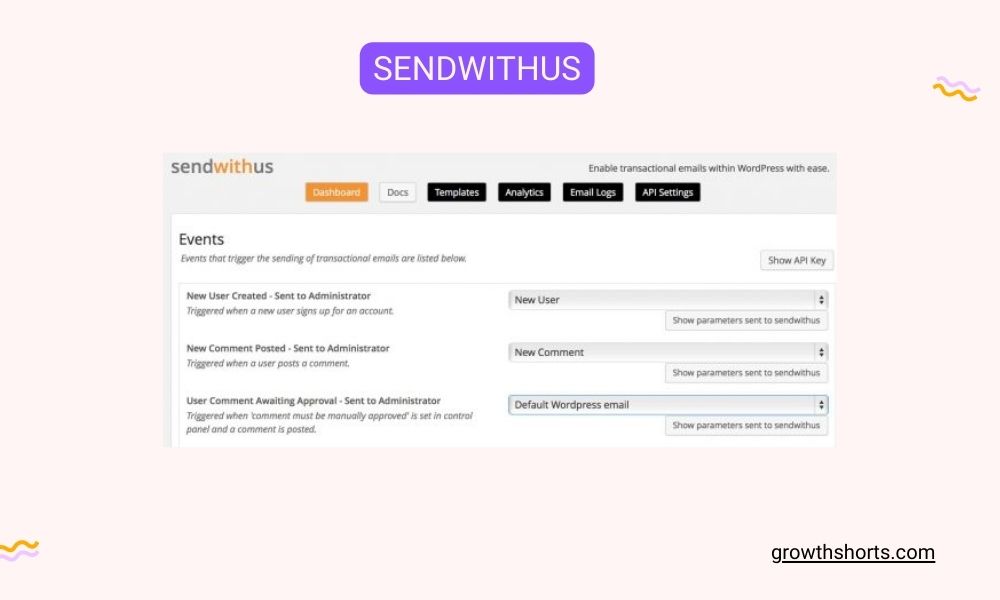 Sendwithus is the email management tool that marketers and developers have always wanted.
It's a powerful, easy-to-use platform that helps you manage transactional emails without involving designers or developers. Sendwithus also gives you the ability to A/B test your transactional emails and create drip email campaigns with ease.
Marketers use Sendwithus to manage and track email-driven revenue and engagement, while developers use it to build their own custom transactional email templates.

Marketers use Sendwithus to manage and track email-driven revenue and engagement, while developers use it to build their own custom transactional email templates.
Top Benefits:
Klaviyo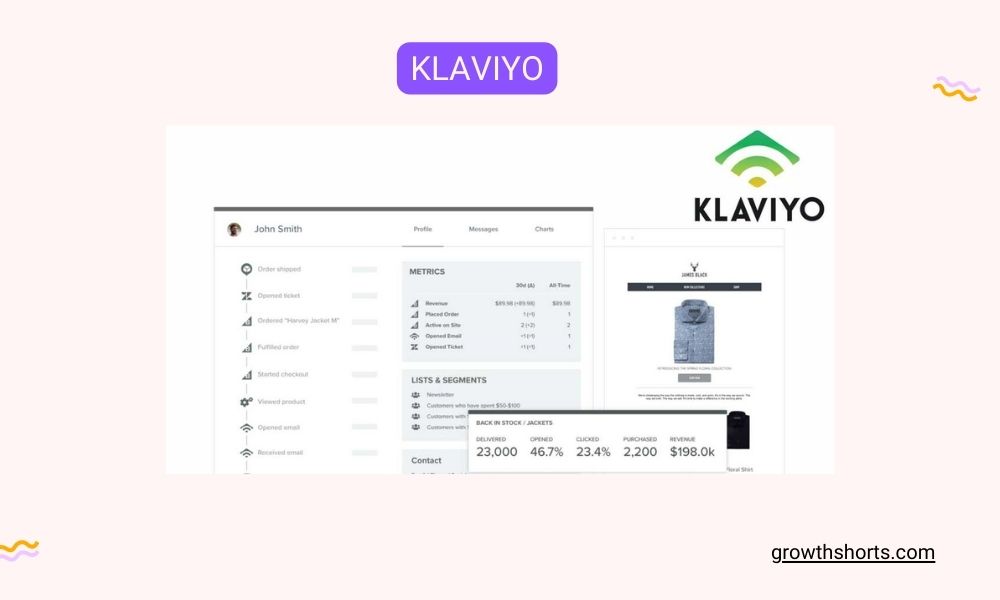 Klaviyo is a leading email marketing platform that helps ecommerce companies grow their businesses by creating automated, personalized and effective emails.
To send personalized, automated, and successful newsletters and targeted emails, Klaviyo integrates into your client data.
Top Benefits:

Customer.io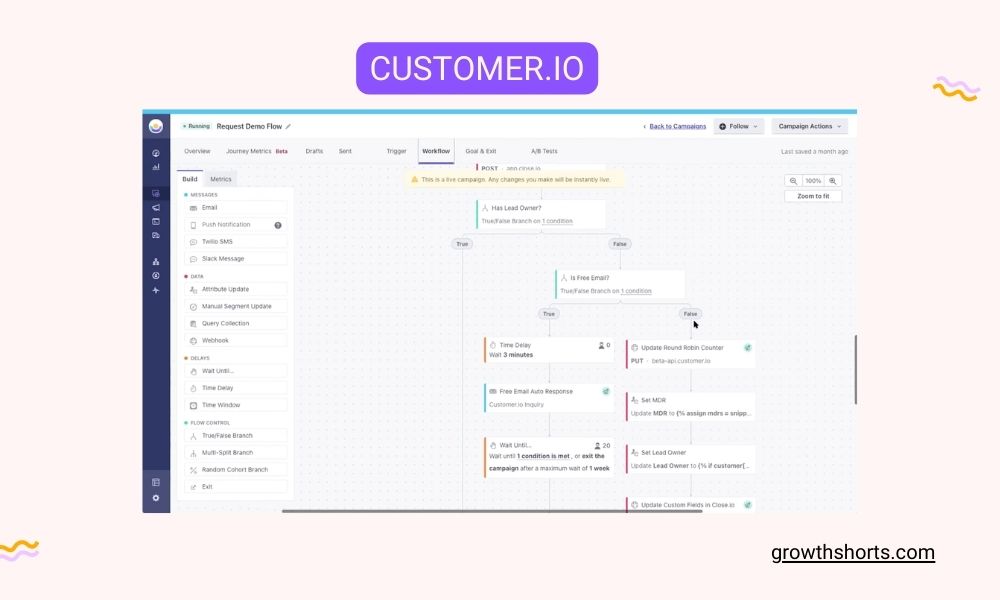 Customer.io is a software tool that allows you to send targeted messages to website visitors or mobile app users based on what they do (and don't do).
Customer.io offers flexible segmentation, comprehensive reporting and a/b testing capabilities, which means you can create individualized messages for each segment of your audience. This will help you send more relevant emails that drive more sales and improve customer retention rates.
You can also use an event-triggered email to send a payment receipt or other transactional email, which helps build trust and engagement with your customers. The platform provides valuable insights into the effectiveness of these messages through tracking conversions triggered by your messages, so you can see which marketing activities are driving results and adjust accordingly as needed.
HubSpot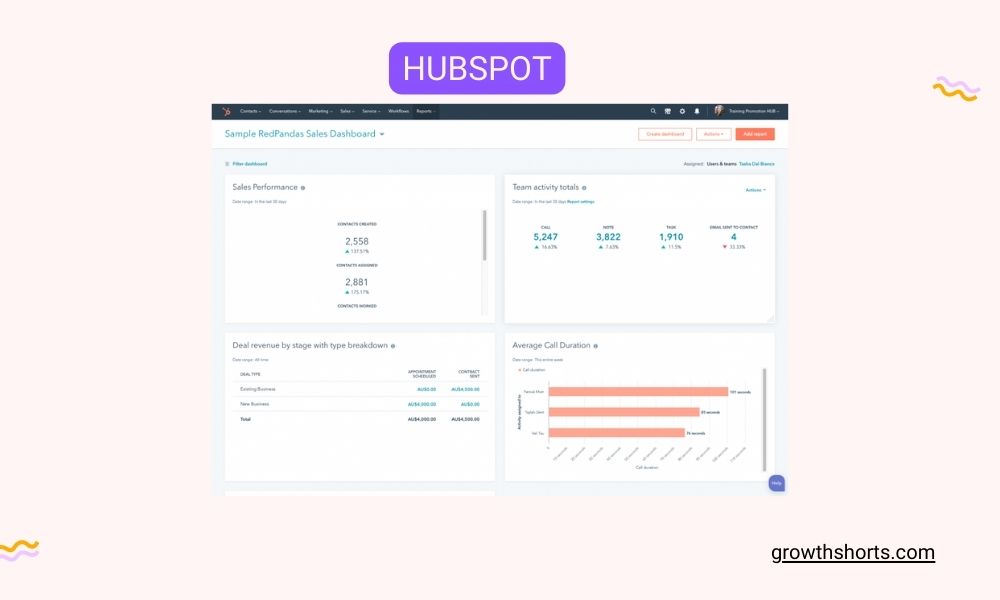 HubSpot is a marketing automation tool that combines email marketing, landing pages, analytics, and CRM into one comprehensive package. It's a favorite among SurveyMonkey, ClassPass, Trello, and Soundcloud.
It is jam-packed with everything, including sales automation and social media management. Its marketing platform offers a complete set of CRM, analytics, landing page, and email automation features. Its key benefits:
It's not necessary for developers to use APIs to integrate a wide variety of technologies. In comparison to Mailchimp and other less data-intensive email marketing solutions, its full CRM enables more precise segmentation. It links with CDPs (like mParticle or Segment) to optimize email messages and has a layer of native connections.
Growth Hacking Tools For Social Media
---
Buffer
Buffer is a social media management tool that is so easy to use, you'll be scheduling posts in no time! It's perfect if you have a social media strategy but don't have the time to manage multiple accounts or keep up with trends.
With Buffer, you can schedule content for all your social media channels, track the performance of each channel, and monitor what needs improvement regarding engagement with your community. You can also monitor the performance of your competitors' social media strategies.
And if you're really looking for growth hacks, try using this tool in conjunction with other tools like Sprout Social, Hootsuite, or CoSchedule—you can easily integrate them into Buffer without any hassle at all!
Dux Soup
LinkedIn marketing is a great way to generate B2B leads, and Dux Soup is the right tool for you. In fact, this growth hacking solution offers automated lead generation (for instance, by viewing profiles based on previous searches) and will generate leads for you in a lot less time. Your whole activity on LinkedIn will be automatically monitored.
Dux Soup has a very easy interface that allows you to add new leads to your list in just one click. You can save the search criteria you want to use later and use it again without any difficulty. You can also run a search by uploading a CSV file with the contact information of your potential customers and get access to their profiles directly from it via Dux Soup's API.
With Dux Soup, keep track of all your LinkedIn activity automatically: connections made, messages sent, views received… The list goes on! In addition, you can send automated messages to your contacts directly from the platform itself thanks to its email template builder.
LinkedIn Helper
This tool is perfect for you if you want to become viral on LinkedIn!
LinkedIn Helper is an automated tool that will help you manage your LinkedIn profile at scale. With this tool, you can:
Hootsuite
Hootsuite is an online platform that allows you to manage all of your social media profiles from a single dashboard. It's a great tool for people who are managing multiple accounts and want to save time by not having to log into multiple social media platforms.
With Hootsuite, you can schedule posts and monitor analytics on Facebook, Twitter, LinkedIn, Instagram, Google+ and YouTube. The tool also integrates seamlessly with Google Analytics so you can see how your brand is performing across all channels.
Hootsuite has a free plan that supports most social networks as well as paid plans (starting at $9/month) that give you access to more features like advanced analytics with custom API integration.
AgoraPulse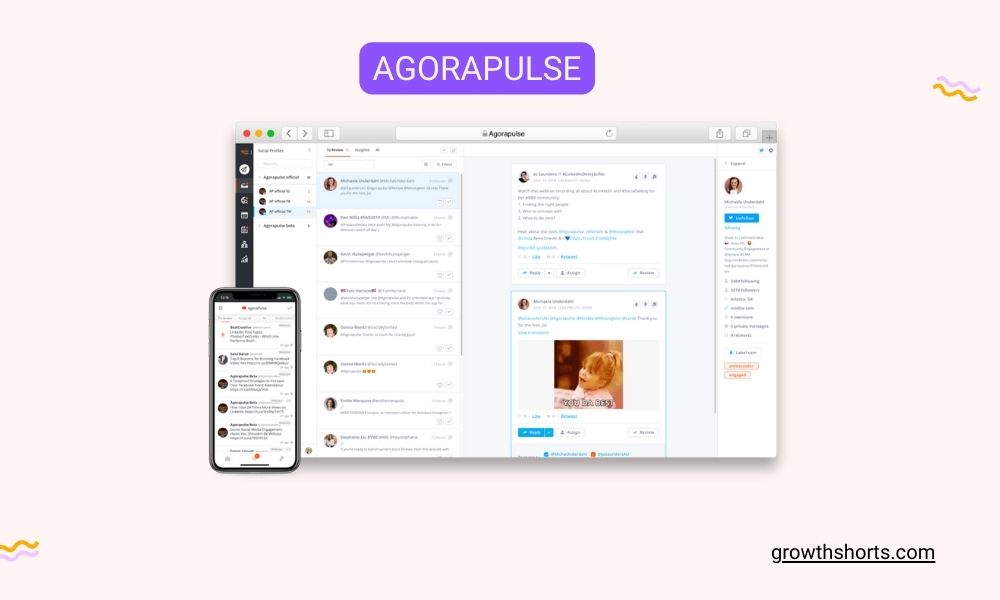 If you're looking for a social media management tool that can help you manage your content across multiple platforms, look no further than AgoraPulse.
This is another excellent platform to manage the entirety of your content on all your social networks. You can interact with your audience using AgoraPulse's user-friendly dashboard without a CRM solution thanks to its CRM functionality.
In addition to 24/7 customer care, the social media marketing platform provides customizable publishing choices for queued, scheduled, and requeued items.
Highlights include:
SocialPilot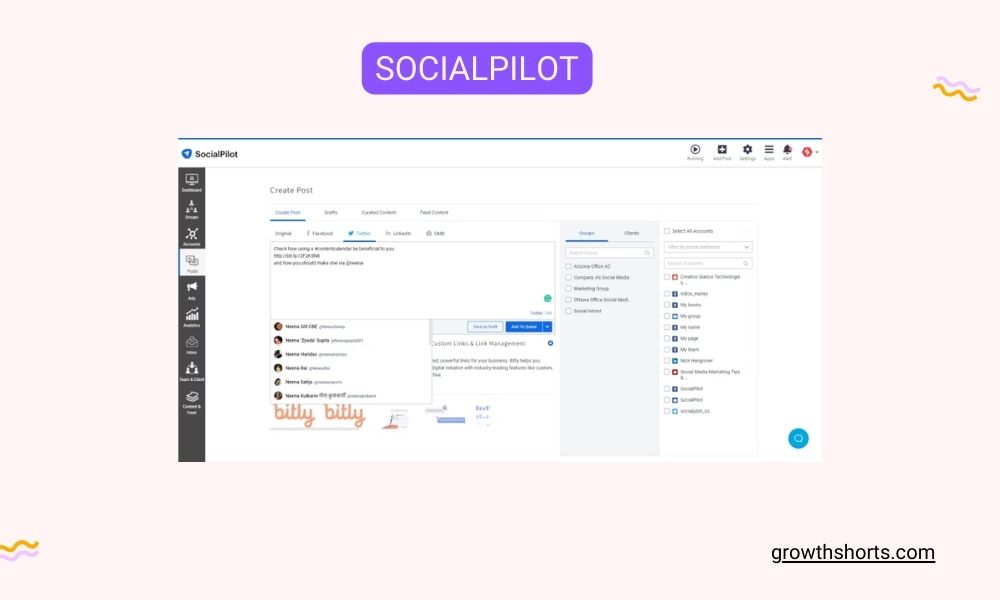 A full-featured social media management tool is SocialPilot. You can schedule a single post on its calendar more than once. Consistent and accurate analytics are provided through its analytics solution. You won't ever run out of content ideas thanks to its content curation function, too.
Additionally, SocialPilot offers tools for Facebook Ads, RSS feed automation, and real-time client collaboration.
With SocialPilot, you can add up to 100 social media accounts—including Facebook Pages, Instagram profiles, Twitter accounts and more—and manage them from one place with just one login. You can also schedule posts for multiple platforms at once using the scheduler, which supports text posts as well as links, images and videos up to 1GB in size each. The scheduler also makes it easy for you to repeat posts weekly or monthly at any time of day or night so your audience always sees fresh content on their feed no matter what day of the week it happens to be!
If you need help finding content for your social posts or want suggestions for topics based on keywords in your existing content then SocialPilot's content curation tool is an invaluable resource for helping you find relevant ideas quickly and easily
SnapEngag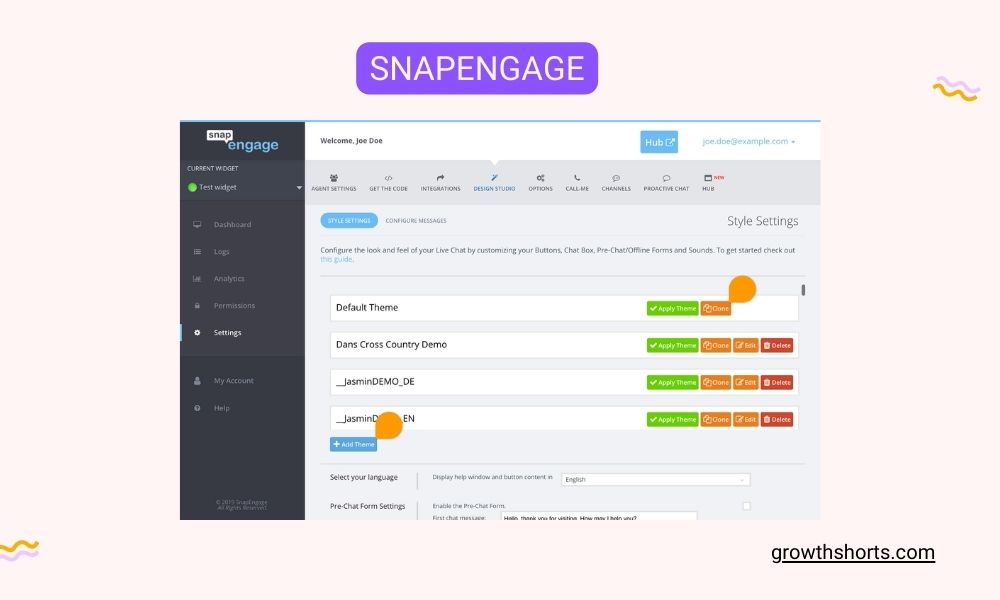 SnapEngage is a powerful, scalable chat software that can help you with user roles, team chats, monitoring, reporting, file exchange, SMS chat and more.
It integrates well with workflow applications like CRMs and social media. Its API is open and customizable.
SnapEngage is the perfect tool for growth hacking. It allows you to create user roles for different users in your organization so that you can have a more efficient communication channel between your team members. You can also filter messages based on predefined keywords or phrases so that your team can focus on what matters most.
SnapEngage integrates well with other ecommerce tools such as Shopify, Zendesk and other third-party apps.
Mobile Monkey Facebook Messenger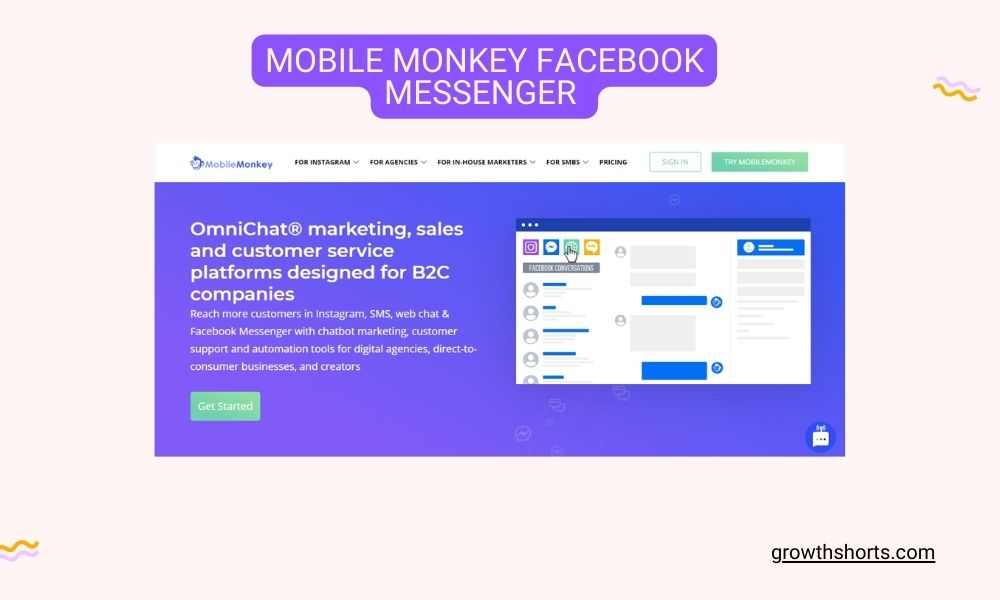 How many people use Facebook Messenger, do you know?
More than 1.5 billion people actively use Facebook Messenger chat, but less than 1% of companies know how to use it for business. This means that there's a huge opportunity for you to engage with consumers on an untapped marketing channel.
The good news is that Messenger presents an opportunity to engage with consumers on an untapped and highly engaging marketing channel. Even better, Messenger is popular because chatbots, a tried-and-true marketing tactic, work with it.
Facebook Messenger chatbots from MobileMonkey let you interact with your audience in a proactive manner using automation like:
The best part is that you can later integrate all of the Messenger contacts you obtain from your Facebook marketing strategies to your other MobileMonkey marketing platforms. This covers SMS text messaging, on-website live chat, and other chat applications like WhatsApp and Instagram.
.
Growth Hacking Tools For Landing Page
---
Unbounce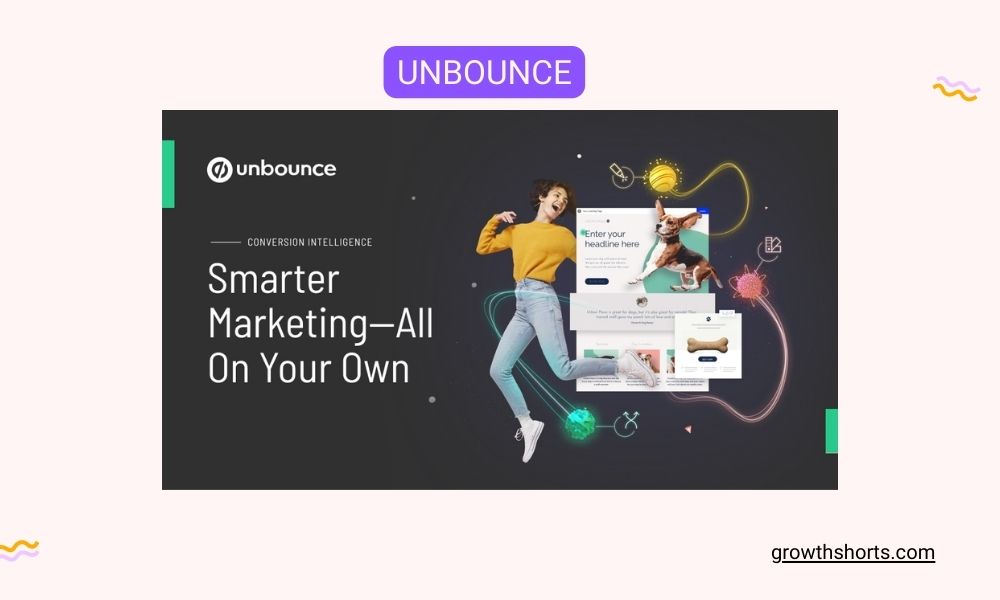 Unbounce is a landing page builder that's recommended by Helix, Within, Later and Zola. It's an easy-to-use tool for creating landing pages, and it offers some features that can take your marketing strategy to the next level.
Here are some of the highlights:
You can show text on your landing page based on the search terms visitors use to find your website using the "dynamic text replacement" option. So if someone types in "I want to buy a dog," the word "dog" will be replaced with an image of a dog in your headline.
Through Unbounce's integrated analytics dashboard, you can A/B test pages and compare your results. You can also use Unbounce's native integrations to add new subscribers from email capture forms directly into segmented campaigns in your email marketing platform.
If you want to create pages with the most flexibility, use Unbounce. It's suitable for experienced marketers with advanced needs who want full control over their landing pages, as well as those who want to easily create dynamic content based on search terms or other data points they have access to.
Instapage
If you want to build a landing page, but don't want to spend hours learning how to do it yourself, Instapage is a great choice. It's easy to use and has a library of pre-built templates that are ready for you to customize.
Instapage can also be used for A/B testing, so you can test out different landing page designs without having to build them from scratch.
One thing we really like about Instapage is its integration with Salesforce and Zendesk CRM software. If your business uses one of these tools, you can connect your landing page straight into it!
But what about Unbounce? We like Unbounce because it's easier for beginners (you don't need any coding knowledge), and it lets you preview the builder before signing up for free trials. So if you want something that's easier to use and still gets the job done, go with Unbounce!
GrowthHackers Tool
If you want to grow your business, you need to do A LOT of testing. And if you want to do A LOT of testing, it's important to have a system in place that helps you manage your experiments and track their results.
That's where GrowthHackers' tool called Experiments comes in! With experiments, you can systematically link your growth KPIs with business strategy while conducting tests along the whole client journey.
The operation of GrowthHackers Experiments is as follows: The platform's founder's growth hacking method, known as ICE (Impact – Confidence – Ease) score, is mirrored in a number of its capabilities.
Growth Hacking Tools For Customer Interaction
---
Live chat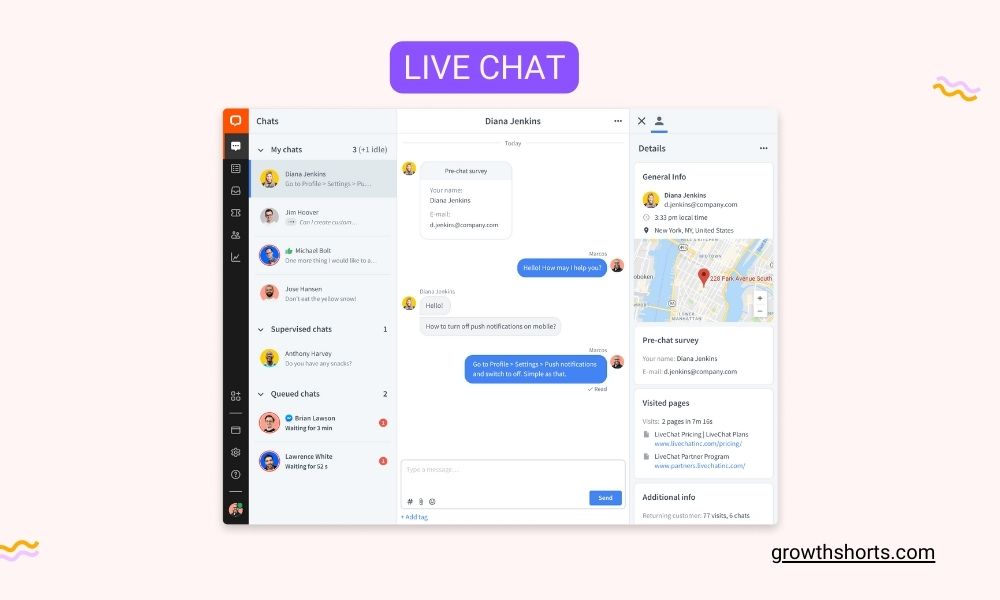 If you're a business owner, you probably already know how important customer service is. But have you considered live chat as a tool for engaging with qualified leads?
Live chat is frequently considered a customer service function. But there's also a chance to seal sales by getting in touch with qualified leads at a crucial time.
You can create automations that are actually useful for your clients if your live chat platform has gathered enough information from your interactions with them. You might incorporate an automated into your chat interface, for instance, to respond to customers who ask similar questions about a product feature repeatedly while also saving your team's time.
Intercom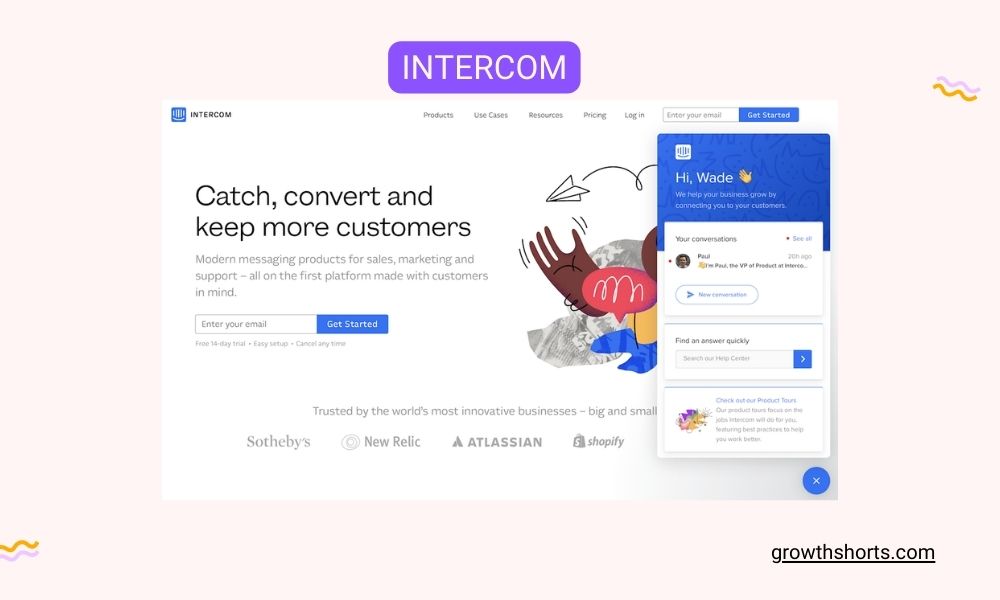 Intercom is a customer communication platform that can be used to engage with customers and convert leads.
Recommended by Shopify, IBM, Udemy, and Microsoft, Intercom allows you to connect with your customers on their terms—where they're already spending time: in their inboxes, on their favorite messaging apps, or even on social media.
After installing Intercom, you'll have a small chatbox on your site where customers can quickly get in touch with your team. It can be critically useful for both support and sales.
While most people know Intercom for its support functionality, it's also loaded with features for engagement and marketing.
Engagement: Use interactive messages and product tours to onboard and activate new customers and reactive current ones.
Marketing: Use personalized messages, bots, and real-time chat to convert people on the spot.
Some of the top use cases for Intercom include: Integrating with your CRM through mParticle to automatically qualify leads based on their chat responses. Integrating with Calendly so VIP customers can quickly book calls with your sales team. Asking customers questions related to the Google search queries they used

Growth Hacking Tools For Data Enrichment
---
Data enrichment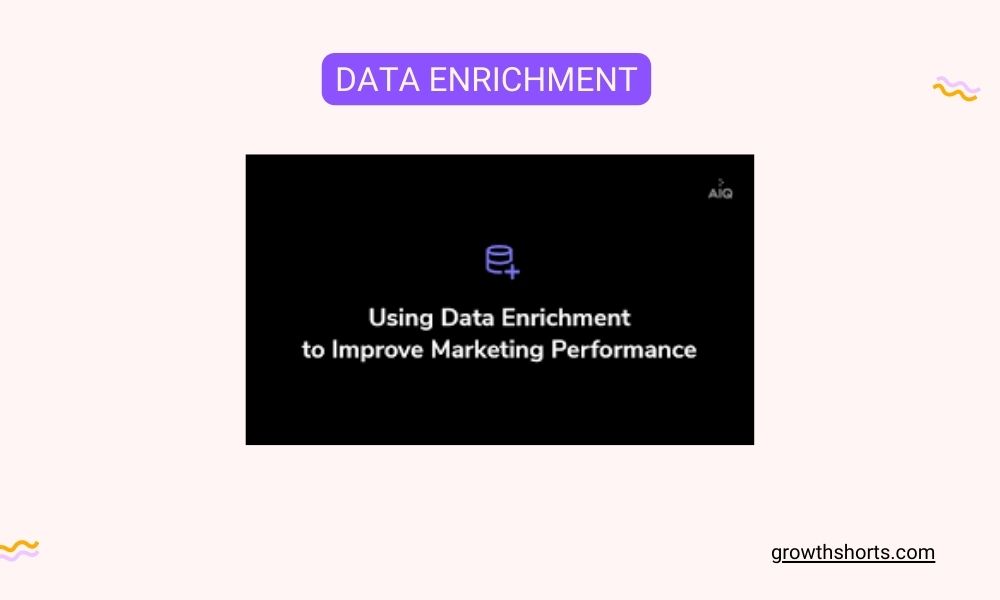 Data enrichment is a process that lets you gather more data about your customers and their behavior. You can use it to get more information about the people you already have, as well as to customize your website and onboarding experience by showing users the features they care about most.
For instance, if you have an email address, you can use data enrichment to get personal and company data associated with that email, like first name, city, income bracket, job title, and so on.
You can also use data enrichment to customize your landing pages with visitor-specific value propositions. And you can improve your onboarding experience by showing users the features their personas care about most.
People Data Labs

It's never been easier to get the data you need, when you need it.
People Data Labs (PDL) is a data-aggregation company that provides the work emails and social media account details of over 2.5 billion people around the world. With PDL, you can add high-quality data to your customer (or prospect) database—and get better results from your marketing campaigns.
Use cases include:
B2C: Running your CRM through PDL's database to update your data, then using your newly updated data in your marketing campaigns.
B2B: Running a sales prospect list through PDL's database to improve personalization of your cold outreach.

Analytics and optimization
---
Most tools, like landing page builders, come with built-in analytics. But these tools are generally underequipped. The best analytics tools focus only on analytics.
Analytics are the key to a successful marketing strategy. They allow marketers to collect meaningful behavioral data, which can then be used to optimize campaigns across landing pages, emails, ads, product features, and more.
For example, if you're using a tool that tracks conversions by tracking clicks and form submissions but doesn't track page views or scroll depth, it's not going to give you a complete picture of how users interact with your site.
Amplitude
Amplitude is a great tool for understanding the behavior of specific users on your site.
It provides customizable, user-friendly dashboards that allow you to sync all your data in one place.
Amplitude tracks people when they switch devices (e.g., phone ' laptop). This is important for accurate and thorough data collection across multi-device experiences.
You can also use Amplitude to identify behavioral trends that can help you make meaningful product optimizations not just marketing automations.
Mixpanel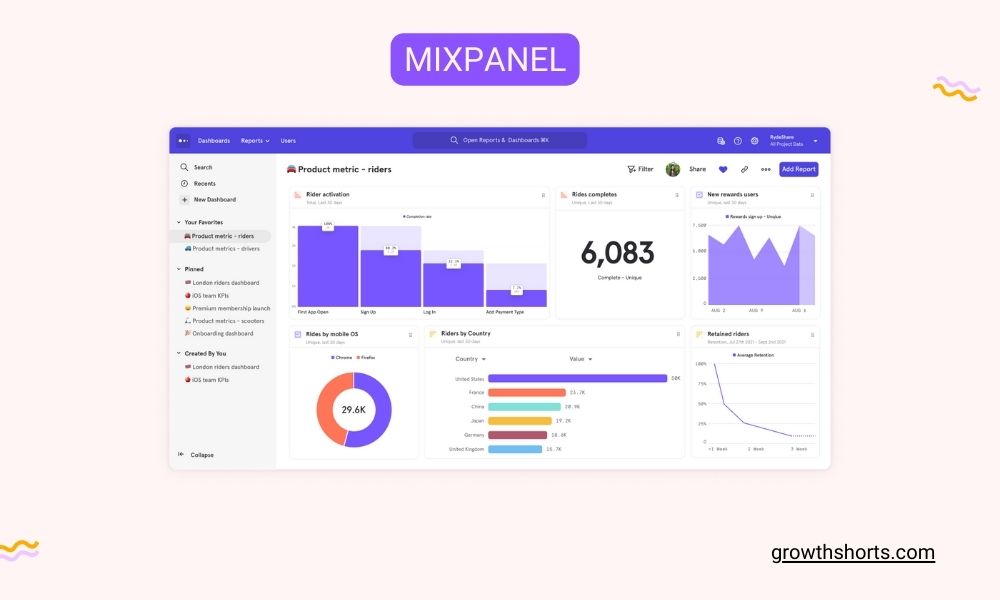 Mixpanel is a customer analytics tool that's often compared to Amplitude. While both services provide detailed data about how visitors interact with your site, Mixpanel offers two unique features.
First, you can use Mixpanel to track events like button clicks and page scrolls. This helps you get a clear picture of what visitors are doing on each page or view.
A second feature lets you integrate live chat tools like Intercom and automatically start conversations with customers based on the actions they take on your site.

Optimizely
Optimizely is a testing and personalization platform that allows you to determine the best way to convert your visitors.
Using Optimizely, you can run A/B tests to see which copy, creative, and design variations convert the best. Additionally, you can use Optimizely to direct visitors toward individualized funnels. For example, only some leads are worth your limited sales bandwidth. You could use your lead-scoring data to send visitors with priority sales personas into a more hands-on sales flow.
Optimizely is also recommended by Mailchimp, StubHub, Salesforce, and Blue Apron.

Heap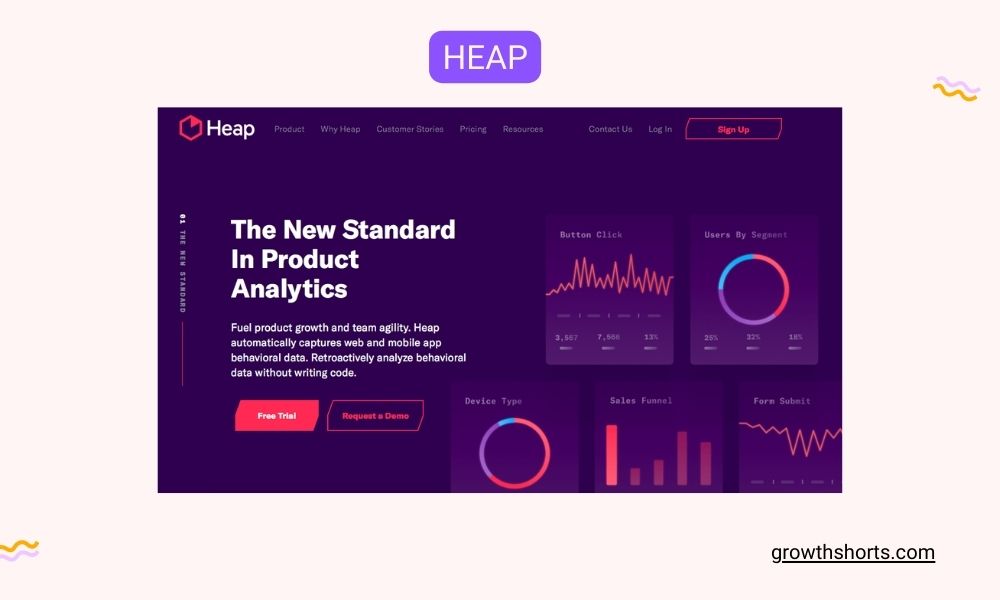 Heap is a digital insights platform that helps you illuminate the full customer journey. As a growth hacking tool, Heap collects all the data of customers automatically, making it easy for digital builders and analysts to find the most valuable insights.
Heap currently helps more than 8,000 companies optimize accordingly. Highlights include:
Google Optimize
If you're already using Google Analytics and Google Ads, consider Google's A/B testing tool: Optimize. It's a good-enough and completely free alternative to Optimizely.
The main difference between Optimizely and Google Optimize? Optimizely offers better flexibility and insights. We suggest starting with Optimize, then getting a sales demo from Optimizely to see if it's worth the upgrade.
For one thing, it's not as easy to set up your test groups in Google Optimize. You can't use the same method of setting up "buckets" that you do in Google Analytics. Instead, you have to create a custom audience list and then add each bucket as an audience segment—which means that after you've set up your test groups, each one will need to be added again for each test. This is fine once, but if you're constantly running tests on your site or app, this could become tedious quickly!

Hotjar

Hotjar is a click heatmap and screen recording tool that provides insights into how users interact with your website and app.
Heatmaps allow you to see where users click on your page and how far down they scroll. This is a proxy for how engaging your page's various elements and value propositions are. It helps you learn what to cut and what to revise.

Heatmaps are equally useful for discovering what distracts users. If users spend a lot of time looking at and clicking on a low-value part of your page that doesn't help them convert, it could make sense to remove that section.

Use cases for Hotjar include:
Singular
Singular has been recommended by Wish, Wealthfront, LinkedIn, Airbnb, and DoorDash. It's a marketing attribution platform that aggregates data and calculates the ROI of your campaigns. It integrates with over 2,000 tools.
50% of the 200 top-grossing apps among its customers use Singular as one of their main marketing attribution platforms. It's safe to say that Singular is here to stay!
The main value proposition of Singular is that it aggregates ad channel performance into a single dashboard—so you can easily measure the ROI of specific channels in a multi-touch campaign. That way you can uncover your least profitable channels and breakouts you should double down on.
Use Singular to thoughtfully portion out ad spend across the entire customer journey by measuring ROI at each stage of the customer journey with granular precision!

Branch

Branch is a technology company that provides a best-in-class attribution solution for mobile. It uses deep linking, which means it pieces together fragmented identifiers to provide a full picture of a customer's journey. Branch does this across the web and your mobile app.
Branch helps you understand how people discover and interact with your product on different channels, so you can maximize your marketing efforts and make informed decisions about where to spend money.
Branch is recommended by Pinterest, Strava, and Instacart because it offers the most accurate data on how users move through the digital landscape—from website to app and back again—and then converts into customers.
Adobe Analytics
Adobe Analytics is a powerful tool that allows you to monitor your pages and visitors alike. With Adobe Analytics, you can apply real-time analytics and detailed segmentation across your marketing channels. It offers many solutions, however, its vast abilities come with higher complexity, compared to the other analytics platforms.
And for the bigger businesses and enterprises that have more data at their disposal, Adobe Analytics taps into big data. Through machine learning and statistical modeling, the tool analyzes customer data and predicts future metrics such as churn and conversion rates.
Use a CDP to create your data foundation
---

One of the most important steps in creating your unified marketing stack is setting up your customer data platform (CDP).
A CDP is a tool that consolidates customer data from sources like websites and mobile apps in real time. It creates and updates customer profiles that can power marketing and analytics tools instantly, integrating all your tools and providing code-free access to your team. And in doing so, it provides your marketing team with autonomy from engineering.
The two top CDPs on the market are mParticle and Segment.

mParticle
mParticle is the marketing automation platform that we recommend to all of our consumer clients.
When you're looking for a CDP, there are lots of options out there. But mParticle has several strengths that make it stand out. First, its integration is seamless—you just plug it into your site or app and start using it right away. The interface is intuitive and easy to navigate. And perhaps most importantly? It's often a less expensive alternative to Segment, which can be great for smaller companies who don't have the budget for Segment's bigger price tag.
But mParticle isn't just an affordable alternative: it also enables you to automate complex marketing processes using rules and conditional logic, which is great for marketers who are looking for more advanced capabilities than other CDPs offer. You can even set up rules that trigger specific actions based on data from your customer databases! And as privacy becomes more and more important in marketing, mParticle becomes more valuable: because it records all opt-ins and opt-outs, you'll never hit someone with an unwanted piece of messaging. That means less time managing privacy regulations and more time doing what matters most: driving sales.
Segment

Segment is best for B2B companies, since mParticle focuses solely on consumer businesses. But Segment also has comprehensive and accurate data.
Segment is a platform that offers developers the ability to easily collect data from their users and send that data to other services. The service can be used in conjunction with any programming language, including C++, Java, PHP and Ruby.
While Segment is best known for its API, it also offers a dashboard that allows you to view all of your data in one place. You can see how many users you have, what percentage of them are active, which features they're using most often and much more.

Growth Hacking Tools For Project Management
---
Airtable

Airtable is a database-like replacement for Google Sheets. It lets you create form-based data entry, but it also provides a convenient way to organize project tasks. You can switch views between spreadsheets, calendars, and galleries, and you can create fully customized forms.
Use cases:
Notion
Notion is a robust content workspace for teams. It allows you to create custom systems for note taking and project and knowledge management. Think of Notion as a company wiki + Google Drive replacement + project management tool all in one. Your team can collaborate and share all your important files in one workspace.

Notion is also useful for preparing external documents to share on the web. Some startups (and individuals) go as far as using Notion for landing pages.

Here are some of the most popular use cases for Notion:

ClickUp
If you're looking for an all-in-one project management tool that can help you manage tasks, docs, chats, and goals in one spot, ClickUp is a great choice. It's becoming a startup favorite because it replaces all other project management tools.
For smaller startups, ClickUp is also a more attractive option than Asana because its free plan includes more features. And when you do upgrade, ClickUp is half the price of Asana.
Here are a few problems that ClickUp addresses:
Growth Hacking Tools For Designs & Creatives
---
Figma
When you're a startup, every second counts. You need to be able to design ads, landing pages, social media content, and more—across your entire team—without wasting valuable developer time. That's where Figma comes in.
Figma is the go-to collaborative design tool for startups because it allows you to use it to design whatever you need without overlapping edits from multiple team members. You can now work on a project with other team members without worrying about overlapping edits. It's useful for projects with many handoffs between marketers and designers (or developers) before publication.
Other benefits of Figma include:
It lets you easily and rapidly prototype product suggestions, without wasting valuable developer time.
It uses CSS properties, so anyone on your team can copy-paste its visuals into code.

Canva

Canva is another simple, easy-to-use design tool. We like it for its thousands of free templates, and because it lets lay people quickly build creatives of nearly every type.
You can choose from a huge library of templates, then add text and images from your own files or from Canva's database. You can also add a logo or watermark to protect your work. The interface is intuitive, so even people who have never used a design tool before will be able to use this one with ease.
Canva is great for making posters, flyers, social media posts and more. You can even export your designs as high-quality PDFs or JPEGs—and if you're just starting out with graphic design, the built-in tutorials will help you learn how to use Canva's features effectively.
Powtoon

Powtoon is branded as 'The Visual Communication Platform'. It's a web-based animation software that offers solutions for a wide variety of professionals, from Business or otherwise.
With Powtoon you can create a number of videos for different purposes through a wide variety of templates the tool provides. You can create explainer videos, animated presentations, YouTube animated videos, or social videos equally easily.
Powtoon has been designed to be used by both beginners and experts alike. It offers an intuitive interface that allows you to create high-quality videos without having to learn any complicated tools or software. The tool works great with both Windows and Mac computers, as well as with mobile devices such as smartphones and tablets. In fact, Powtoon is one of the most popular apps among mobile users due to its ease of use on these devices.
Animaker
Have you ever wanted to make a video, but didn't know where to start?
Well, look no further! We've got the solution for you with Animaker.
Animaker is an easy-to-use DIY video-making tool known for its simple drag and drop interface. It can be used to create both animated and live-action videos and is available on the web & also on the iOS app store.
To solve the complicated video creation process, it has 1000s of easy-to-edit templates, 100 Million+ stock assets, 70K+ Icons, and more. Whatever the scenario, be it personal or professional, anyone can create a video in a matter of minutes for any use case with Animaker. It even lets you create characters that look exactly like you!
Growth Hacking Tools For Productivity
---
MarkupHero
MarkupHero is a tool that helps you communicate clearly your ideas and stay organized. It's made for Mac, Windows, Linux, and Chrome.
It's easy to get started: no sign-up required for the free version and it comes with specialized annotation tools like multi-page editing and PDF markup. You can organize your markups with tags and filters, as well as customize sharing settings so that only the people you want to see your work can see it. You can also set different privacy levels based on whether someone is viewing your markup or just commenting on it.
PRO accounts include unlimited markups, storage, and bandwidth at $10/month (or less if you subscribe annually).

Calendly
Life is busy. Your calendar is probably full of meetings and events, but you still have to schedule time to meet with new clients, or to see friends or family.
Scheduling meetings can be tedious. Especially when you schedule meetings with people outside your company. Now add some different time zones and you have the perfect recipe for chaos. Enter Calendly.
With Calendly, you set your availability preferences and create one link that you send to the interested invitees. Then, the invitees pick a time and the event appears in your calendars as well. It works with Google, Outlook, and Office 365.
Calendly also offers integrations with GoToMeeting and Zoom so that attendees can join meetings without having to download software or create an account first! And there are over 5 million users using Calendly worldwide!

Standuply

Standuply is a productivity tool built with agile teams that work remotely in mind. We use it here at GrowthRocks daily, and we love its ability to boost not only our productivity but also our transparency.
Standuply collects team answers on schedule. Team members are asked certain questions (e.g. What tasks did you complete yesterday? What tasks have you planned for today?) at a certain time. Then, the team members can answer the questions asynchronously, and Standuply will capture and serve answers to the dedicated Slack channel for your standup meetings.
Highlights include:
Noisli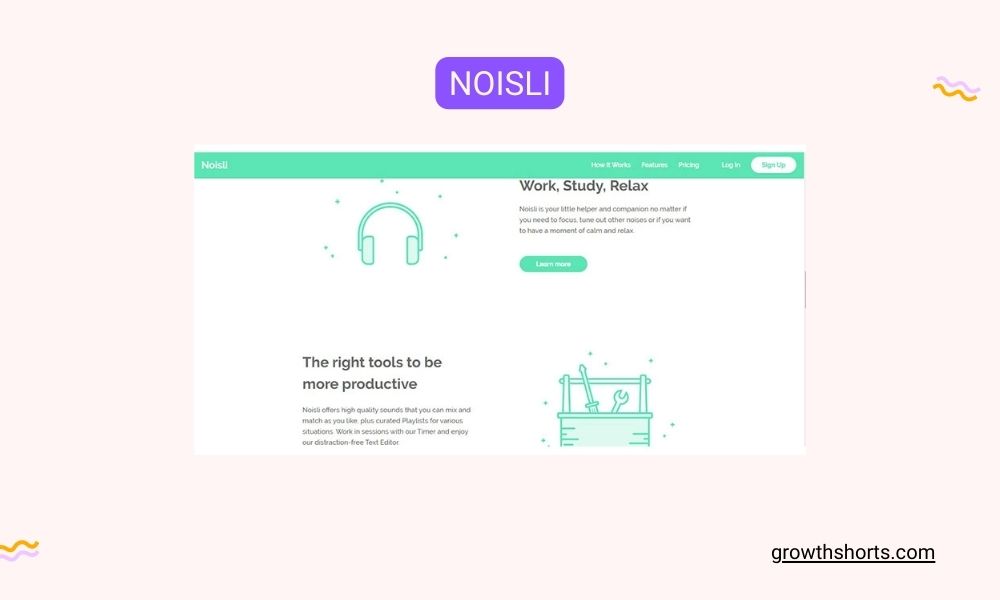 If you're looking to boost your focus, productivity, and sanity, Noisli is the app for you.
Noisli is available on the Web and as a Chrome Extension. It can be used to mask annoying noises and boost your focus by mixing and matching 28 high-quality background sounds. The sounds include rain and wind, but also the train humming rhythmically.
You can use Noisli to create an ambiance in your workspace or at home that helps you focus on what's important – whether that's working on an important project or just getting through a particularly stressful day.

Growth Hacking Tools For Content Marketing
---
Contently
Contently is a content marketing platform that gives you the tech, talent, and strategy you need to create amazing, original content – on brand and at scale.
Whether you're looking for an additional tool to help your team produce engaging content or you need something more robust to support your entire content strategy, Contently can help. The platform has been used by Fortune 500 companies like PepsiCo and IBM to manage their entire editorial workflow. It allows you to assign stories to internal or external contributors and streamlines your approval processes by integrating with your existing tools.
And it's not just about publishing! Contently also offers a network of 160,000+ freelance creatives who can collaborate with your team on projects that require more specialized skill sets (like video production).
Buzzsumo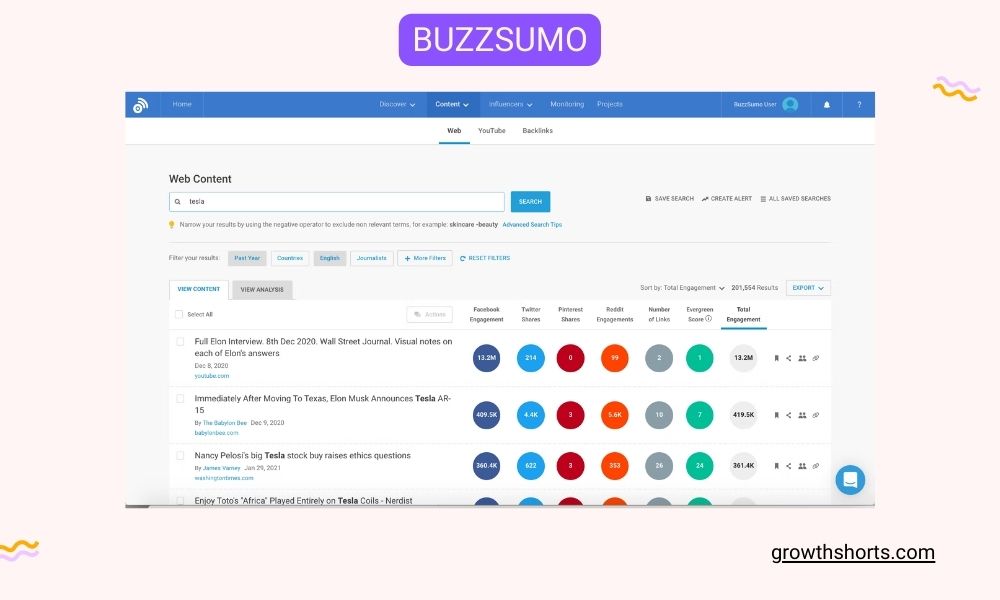 Buzzsumo is a tool that helps you find the most shared, linked and commented content out there. It allows you to get a ton of content insights that will help you shape your marketing strategy overall.
Buzzsumo has four main functions: Discovery lets you explore high-performing content; Research identifies the most popular content in your niche; Influencers identifies influential people in your industry; Monitoring tracks specific keywords, topics and competitive brands.
The world's largest index of social engagement data allows you to compare trends by scanning the past 5 years of content performance data. Realtime updates allow for quick access to new data on social media platforms, while Backlinks-related features help you track backlinks associated with an article or website. Best used for Twitter.
StoryChief
StoryChief is the perfect tool for B2B marketers, content agencies, and startup marketing agencies. It helps you centralize and distribute your content with just one click.
StoryChief main focus is to make it easier for you to create and distribute content without having to worry about the tedious process in between. They understand that content is an essential part of any business strategy, and when it comes to B2B marketing, it's especially important.
With StoryChief, you can write your content once and publish it on more than 1,00 other platforms—including social media channels like Facebook and Twitter as well as your email newsletter subscribers. Plus, we've integrated with some of the most popular apps in the industry so that you can easily integrate them into your workflow as well.
They also offer great support 24/7 if you ever need help or have questions about how our tool works.

Growth Hacking Tools For SEO
---
Ahrefs

Ahrefs is a complete SEO toolset that takes some time to master, but it's totally worth it.
If I had to choose one tool I couldn't imagine my work life without, that would be Ahrefs.
Website optimization, competition analysis, content explorer, keyword research, site audit, backlink checker – Ahrefs has everything an SEO professional would wish for.
Ahrefs Blog and YouTube channel are full of quality learning content. Private Facebook community with over 13k members will help you get your questions answered by experts in the field. SERP & ranking history helps you track your success over time and identify areas of improvement. Keyword research for 10 search engines helps you find new opportunities for optimization or discover what your competitors are doing right (or wrong). Keyword ranking alerts keep you updated on changes to rankings in real-time so you can adjust your strategy accordingly!
I highly recommend trying out the free trial before making any decisions about whether this is right for you – it could be just what you need to take your business to the next level!
Clearscope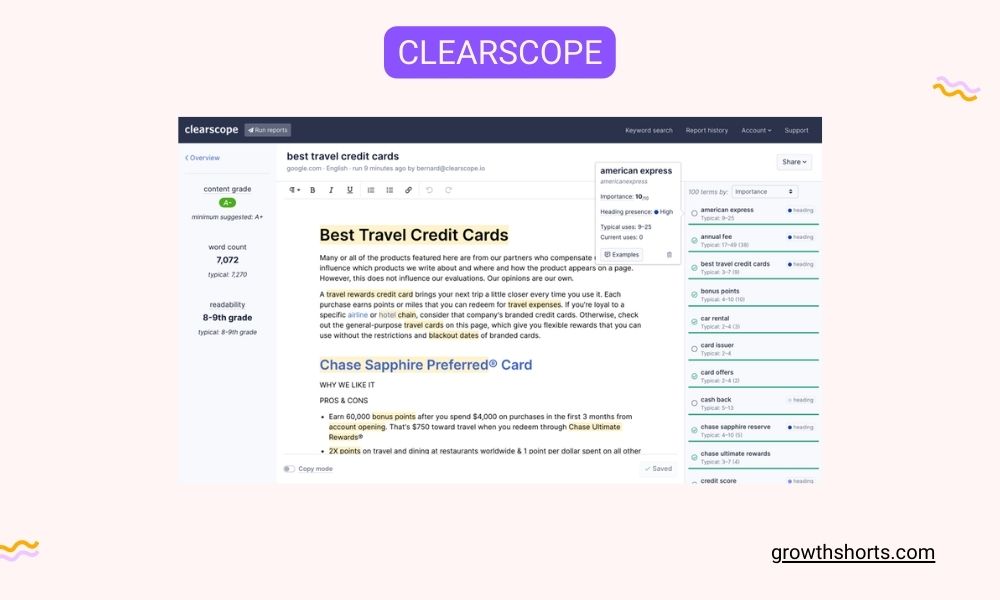 Clearscope is a keyword research and content optimization tool.
Once you've identified your top keywords, you can use Clearscope to optimize your content's Google search rankings.
You copy and paste your content into Clearscope. It analyzes your content and returns keyword modification recommendations. Then its grading tool tells you how likely you are to be a top 10 search result, and what terms to include in your headers, subheaders, and body text to get there.Keywords Everywhere
Keywords Everywhere is a keyword search tool that works on both Chrome and Firefox. It's true to its name: once installed, you'll be able to see additional information for keywords on Google and YouTube. The paid version of the tool supports 13 more websites, such as Amazon, Bing, and Google Search Console.
Keywords Everywhere displays all the keyword-related information you want without going back and forth between your SEO tool platform and the page you're working on. The extension allows you to see:

Screaming Frog
Moving on to the technical side of SEO, Screaming Frog is the industry-leading SEO spider software. Screaming Frog is a website crawler that massively collects data for the backlinks of any website.
Some of its main features include:
Highlights:

SimilarTech

SimilarTech is a tool that allows you to find prospects by searching for websites using specific software technology. While this is possible with Hunter.io, SimilarTech is specifically designed for this purpose and offers more advanced features.
For example, you can type a technology name into the search bar (eg: HubSpot) to find a list of the websites using that product or type a website domain to see a list of all the technology tools they're using.
This is a powerful tool for B2B companies engaged in account-based marketing or any business that wants to identify target customers by understanding the technologies they're using.
SEMrush
SEMrush is a marketing toolkit with a suite of tools to help you optimize your website, grow, and succeed. Use their Organic Research tool to see the keywords your competitors are ranking for. Use that information to optimize your own content to drive more traffic, and get more leads and sales.
Use SEMrush to analyze and optimize your website, grow, and succeed. Get a quick snapshot of the health of your website with its Site Audit tool, and see if there are issues that might drive customers away. Discover the keywords your competitors are ranking for with the Organic Research tool, then use that information to optimize your own content to drive more traffic, and get more leads and sales.
Similarweb
SimilarWeb is a tool that estimates the total amount of traffic different websites get. It allows you to see competitors' top traffic sources, broken down into six major categories, including referring sites, social traffic, and top search keywords.
SimilarWeb can be useful for helping you decide which marketing strategies are most effective for your business. For example, if your competitor has more social media followers than you do, it may be worth investing in social media marketing. Or if they're getting more organic search traffic than you are, maybe it's time to optimize your website's SEO strategy.

Other Growth Hacking Tools
---
Referral Candy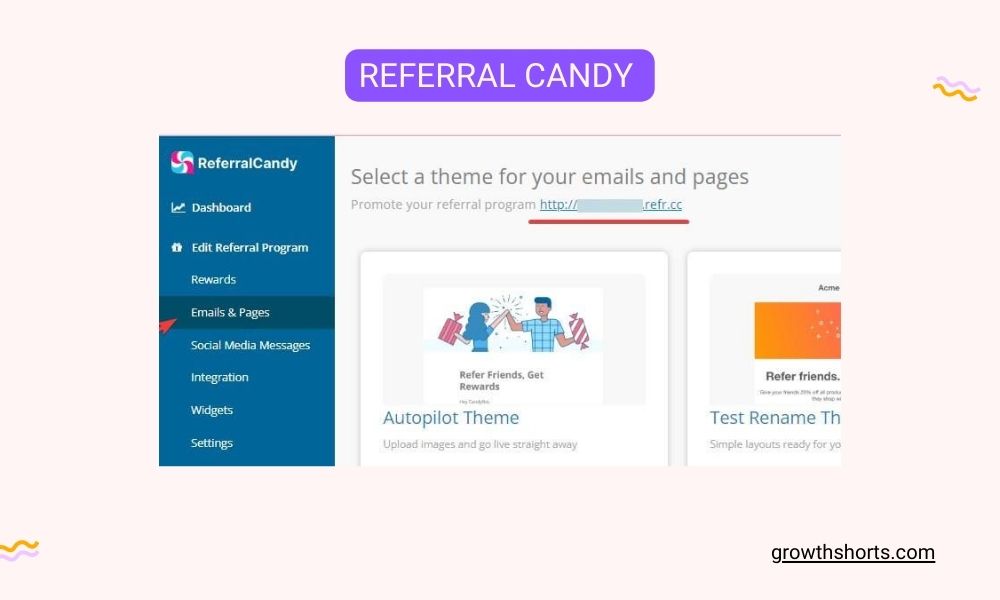 ReferralCandy is one of the top growth tools out there, which makes it easy to create viral waitlists, referrals, giveaways and contests.
Have you ever heard about viral growth? If you don't, this sounds nice, doesn't it? To explain it simply, having viral growth means that your users invite 1 or more friends to join. Let's say 1 user uses your product.
If this user invites 2 friends to use your product (And let's say these 2 users actually use your product), then, you'll have 3 users. After that, if these 2 new users also invite 2 of their friends; then, you will have 7 users, and so on.
Viral growth (Or also called referral marketing) has been used by successful companies like DropBox, Paypal and many more. So trust me when I say that referral marketing when done right can have a huge impact on your business!
So do you want to create a great referral program for your company? I'm sure you do! To help you create a great referral program try ReferralCandy! This tool will make everything simple for you so that you can focus on growing your business instead of spending time on doing boring stuff like coding or designing campaigns from scratch every time
InviteReferrals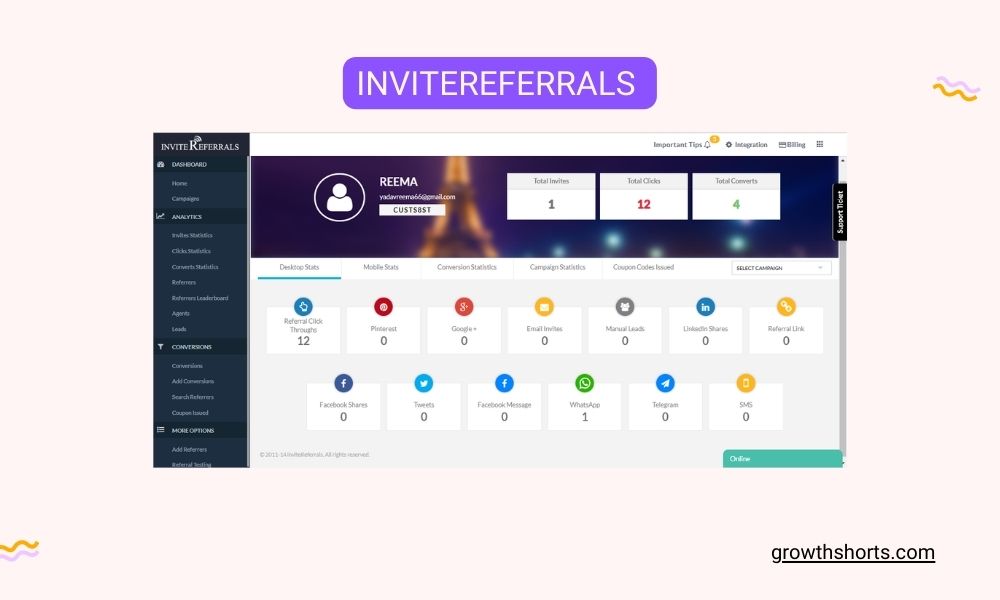 InviteReferrals is a growth hacking tool that uses a referral program to encourage the spread of your product or service. The software encourages customers to share their experiences with those they know, creating a positive word-of-mouth campaign.
The software also has an effective tracking mechanism that monitors the rate of referrals and conversions as well. To expedite the rate of referrals and registration which is a prerequisite for growth, InviteReferrals makes use of incentives for referrers and eventual registration.
There are three types of referral programs on which InviteReferrals focuses: give away campaigns, top referrer contests, and referrer rewards.
Give away campaigns offer immediate discount coupons on referrals, which usually causes sensation that propels exponential traffic growth; top referrer contests encourage competition amongst referrers by identifying the three highest referrers for incentive once the referral program is completed; finally, referrer rewards offer credits to users who refer new users to their friends or family members who sign up for a service through their link.

Totango
Totango is a company that aims to help businesses improve their customer engagement. The company provides tools that allow you to identify the customers who are most likely to convert and then focus your efforts on them, which helps you increase your conversions.
Totango creates a distinction between different kinds of users and also provides a consistent monitoring while providing the required level of persuasion that will certainly engender conversion. Some of the most outstanding advantages of Totango are centered on the fact that it can help you concentrate your efforts on customers that are actually concerned with taking action; it provides adequate information for effective monitoring of clients.
LastPass Password Protection

We keep finding new tools on a daily basis. For instance, we recently found this awesome list of sales prospecting to help you close more deals. If you want to be updated with our new tools, don't hesitate to let us know: I'm sure we can guide you toward new tools.
It's very difficult to make a complete list of all the awesome tools available. We keep finding new tools on a daily basis. For instance, we recently found this awesome list of sales prospecting to help you close more deals. If you want to be updated with our new tools, don't hesitate to let us know: I'm sure we can guide you toward new tools.
Qualaroo

Qualaroo is an automated research platform that enables digital product teams to acquire important user insights in the quickest and most seamless way imaginable.
The main purpose of Qualaroo is to survey your website visitors and to learn what they're looking for and why they're taking particular activities on your site. The tool's unique ability will help you in understanding why your customers and prospects make decisions.
By uncovering these hidden objections and by identifying what they liked the most, you can optimize the landing page accordingly, which will definitely increase your overall lead conversion rates.

Qualaroo supports multiple modes of communication with customers, including surveys, live chat and callbacks. This way it allows you to reach out to those who have already expressed interest in your product or service on their own terms while also helping you find new leads by reaching out to people who haven't been directly engaged yet but might be interested in hearing more about what you offer.
So if you want an easy way of collecting feedback from users while also getting them involved with your brand then try out Qualaroo today!
List Builder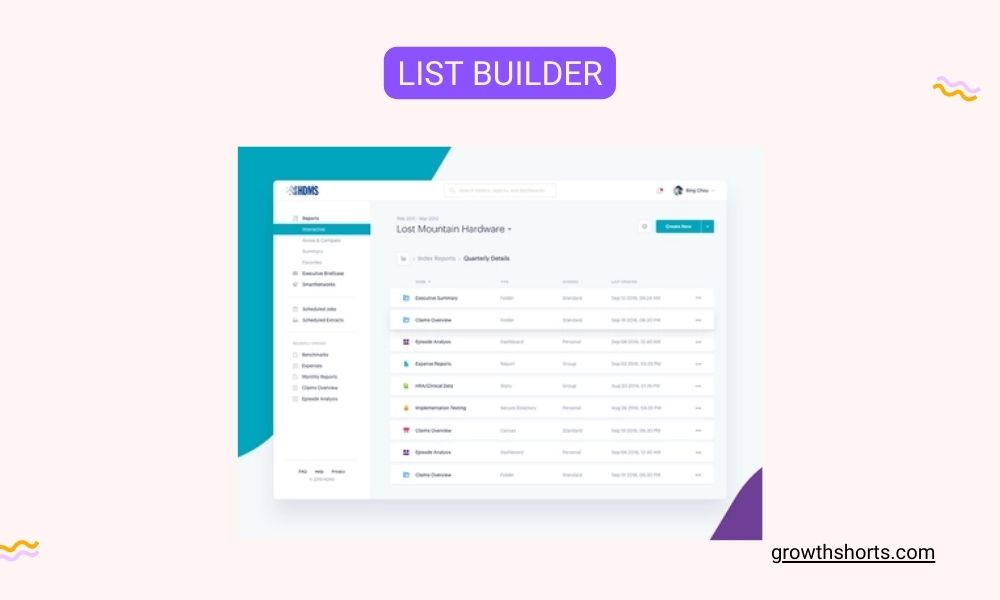 List Builder is a great tool for managing your customer database and sending them messages when you have something new to share.
Noah Kagen's company built this growth hacking tool, which is available for both website and mobile users. It's free, so you can try it out to see if it works for your business.
Every new customer who signs up with List Builder gets automatically synced with your lists! You can use it to manage large lists of customers, and send them messages whenever there is a new update or product launch.
List Builder integrates with Aweber, MailChimp, SendInblue and more—so you can choose which email marketing service works best for your business.
Slack
Slack is a messaging and collaboration platform that is designed to make your team more efficient, no matter how big or small it is.
Slack wasn't intended to be a project management tool, I am aware of that. However, there are a number of reasons why I choose to include this on the list.
You can start by setting up channels to which you can invite specific team members. That way, those that are not part of a particular project won't get access to sensitive and confidential information.
Another is its robust integration capabilities. That means that you and your team won't have to keep on jumping from one app to another to get specific tasks done.
More importantly, it allows you to make group calls with your team so you can do quick sprint meetings about specific tasks you need to complete.